Russia using Israeli drones in Syria?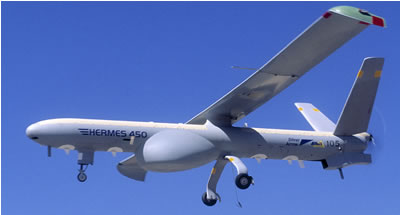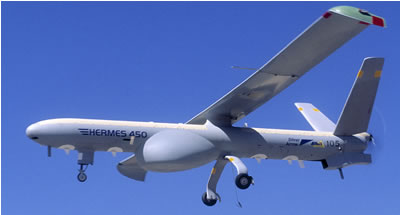 Russia is using Israeli-made drones to support the Assad regime, which benefits Iran and Hezbollah according to Israeli daily the Jerusalem Post .
The report added  that opposition rebel forces battling against the military of Syrian President Bashar Assad  and Hezbollah claimed on Monday that  Damascus was employing the use of Israeli drones in order to collect information against insurgent forces after publishing pictures to Syrian social media websites.
Activists living in the coastal province of Latakia who oppose the Assad regime allege that Israeli made drones have been scouring the skies throughout Syria collecting information on rebel positions.
According to Syrian social media websites, activists suspect Israel sold the drones to Russia who have in turn handed them over to the Syrian military.
This is not the first time Syrian opposition forces have claimed that the Assad regime was employing Israeli technology during the years-long bloody civil war. In March of 2012, a year after fighting began in the embattled country, Turkish sources speaking to London based newspaper Asharq al-Awsat said that Turkish intelligence had identified Israeli drones being used on Syrian soil, which were "gathering information on rebel activities, " the report added.
Last December Russian President Vladimir Putin and Israeli Prime Minister Benjamin Netanyahu agreed in a phone call  to coordinate their two countries' actions in Syria .
According to the Kremlin the two leaders discussed the Syrian crisis during their conversation.
Russia and Israel reportedly established a  "hotline" and joint air exercises last October.