Tony Robbins saves nuns' humble Tenderloin soup kitchen

The French nuns who were in danger of being evicted from their dingy little Tenderloin soup kitchen have won a reprieve, thanks to an unlikely benefactor — business coach and media star Tony Robbins.
Under a deal struck Friday, the nuns of the Fraternite Notre Dame Mary of Nazareth Soup Kitchen at 54 Turk St. can stay for a year at their current rent. And the landlord won't try to evict them.
"This is wonderful — now we don't have to be in the street," Sister Mary Valerie said when informed of the deal.
The man who made it happen was Robbins, who flew in for a Bay Area engagement this week and headed for the soup kitchen after reading of the nuns' plight in The Chronicle. His secret hourlong meeting with them quickly turned from sympathy visit to business seminar to, finally, mutual admiration fest — and at the end of it, Robbins handed them a check for $25,000 to cover their troubles.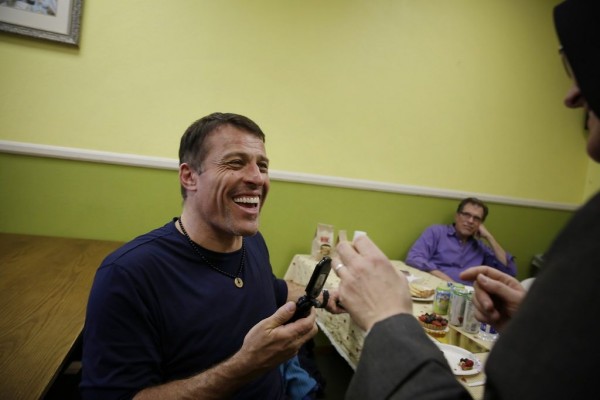 SFGate