Lebanon cabinet approves export of the garbage and Russia gets it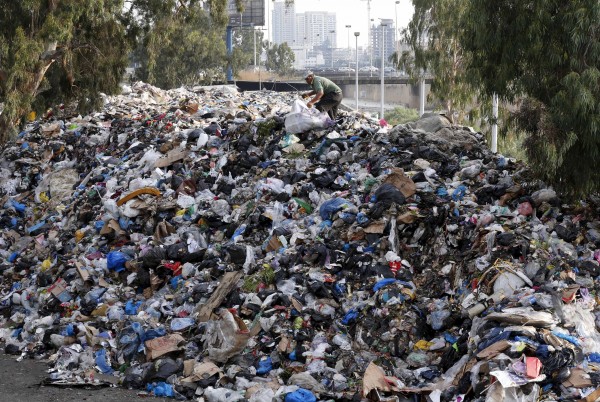 The government agreed on Thursday to fund the exports of the Lebanese garbage and Russia is the final destination according to media reports
The cabinet decided to allocate $50 million for the export of the garbage which has been piling up on the streets for months.
The funds will be referred to the Council for Development and Construction(CDR) , said Information Minister Ramzi Jreij after the cabinet session that was held at the Grand Serail.
Head of the Council, Nabil al-Jisr, revealed that the $50 million will cover the first six months of the plan and that they will be sent to Russia, Voice of Lebanon radio (100.5) reported .
Britain's Chinook Urban Mining International reportedly obtained Russia's approval to take in Lebanon's garbage, Jisr told the media on January 30. Jisr said the CDR would thoroughly examine the firm's file Tuesday before referring it to the Cabinet. "Chinook filed a number of documents and we will process and verify them before signing the contract," he added.
Chinook Urban Mining was awarded the contract earlier this year.
The deal does not cover waste older than 45 days, which must be sorted in order to meet international waste trade regulations. Chinook told the CDR that the garbage sent to Russia would be incinerated. French waste recovery firm Séché has told the CDR it is possible to treat a substantial portion of the country's older waste.
But Moscow has strongly denied that it will accept the garbage according to a Lebanese media report .
A Russian diplomatic source asserted on February 1 that it is impossible for Russia to receive Lebanon's waste due to high costs it entails in addition to the fact that the decomposing trash has become out-of-date for recycling.
"The possibility of transferring Lebanon's trash to the Russian Federation is absolutely out of question for two main reasons. First, because the accumulated trash is not qualified for recycling anymore and second because of the distance and the high cost of shipping," the Russian source told the daily al-Joumhouria.
Early in January, Sierra Leone also slammed media reports claiming that the country is willing to receive Lebanon's garbage as part of a recently approved deal to tackle the country's waste management problem.
Only time will tell if Russia will end up being the final destination of Lebanon's garbage. Russia's economy is currently facing substantial difficulties because of the collapse of the oil market and could use few extra Dollars .