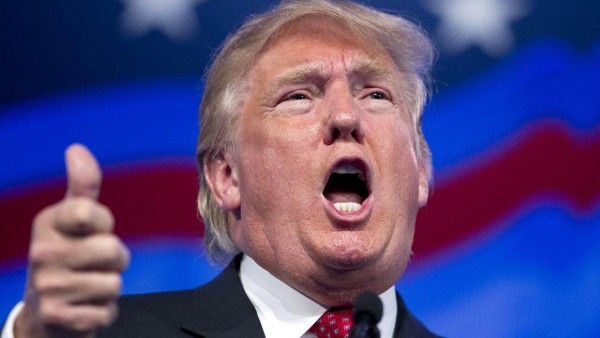 Donald Trump has defended himself against accusations of Islamophobia by telling the Telegraph he has "at least 20″ Muslim friends.
The Republican presidential candidate has repeatedly said that "Muslims love him" despite his provocative policies, but has so far failed to name any single individual Muslim supporter.
Asked by the Telegraph to elaborate, Mr Trump again ducked the question responding: "Oh, I could give you about 20 of them."
Mr Trump bills himself as the "straight-talking" anti-establishment candidate, in an election that is in large part being shaped by a popular disaffection with conventional Washington politics.
After the shooting in San Bernadino, California, in which 14 people were killed in an attack by supporters of the Islamic State of Iraq and the Levant, and in response to the growing refugee crisis, Mr Trump responded by calling for all Muslims to be temporarily banned from the United States.
The comments sparked an international backlash with business partners in Arab countries disowning him.
In Dubai, a firm building a multi-billion dollar development in Dubai with Mr Trump stripped the tycoons name and image from the property.
Donald Trump Junior, Mr Trump's son, was also unable to tell the Telegraph who his father's Muslim friends were, saying only that they had "completed a lot of business deals" in the Middle East.
The Telegraph