Rifi rejects any president that is subservient to Syrian Regime or Iran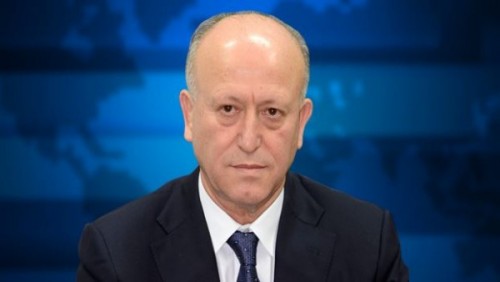 Lebanon Justice Minister Ashraf Rifi criticized on Sunday both Change and Reform bloc chief MP Michel Aoun and Marada Movement leader MP Suleiman Franjieh without naming them, stressing that the March 14 camp must not accept the election of a president who would be "subservient to the Syrian regime or Iran."
"We want a president who would not sell his history and the martyrs' dignity for the sake of his lust for power, a president who has not repeatedly insulted the martyrs in their graves," said Rifi in a speech commemorating slain Internal Security Forces intelligence officer Major Wissam Eid and his companion Osama Merheb.
Eid, a top communications analyst with the ISF Intelligence Branch, was assassinated in a January 25, 2008 car bombing outside Beirut.
"We want a president whose presidential post would not be a prize for his selfish and destructive history," added Rifi, who hails from Tripoli and is a key Future movement official.
"We are in desperate need for a president who would bow to the martyrs, a president who has never bragged that he is the brother of a tyrant, a president who would not subject Lebanon to the repercussions of his relation with tyrants," Rifi said, in an apparent reference to Franjieh.
He stressed that Lebanon needs a president who would not "bargain over his country's security, a president who would be able to confront the terrorism of those who sent Michel Samaha and his killer bombs."
"We reject a president who would be subservient to the Syrian regime and Iran, regardless of his identity. We do not find a difference in the regard between (both candidates), because the policies of both of them contradict with the national principles of our March 14 forces," Rifi added.
Lebanon has been without a president since May 2014 when the term of Michel Suleiman ended without the election of successor.
Former PM and Future movement leader PM Saad Hariri launched late in 2015 a proposal to nominate Franjieh as president.
Lebanese Forces leader Samir Geagea, Hariri's ally in the March 14 camp, who was the first to announce his presidential candidacy endorsed Aoun for the presidency as a "reaction" to Hariri's proposal.
The Maarab meeting that witnessed Gage's endorsement of Aoun, his long-term rival created "confusion" among the March 8 and 14 coalitions, reported the Kuwaiti al-Anba daily on Sunday.
Independent parliamentary sources told the daily that this "confusion" prompted the two camps to halt their "drive in endorsing either Aoun or Franjieh as president."
"They are currently awaiting the severe regional changes to affect the internal Lebanese scene," they explained.
Hezbollah's parliamentary bloc has not yet announced its stance on the Maarab meeting.
Geagea's backing for Aoun has been seen as an attempt to end the impasse over the presidency.
The next electoral session is scheduled for February 8