Berri is also 'upset' with how Samaha was released from jail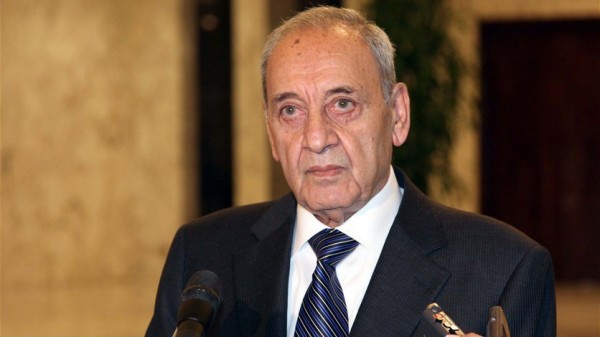 Lebanese parliament speaker Nabih Berri expressed his disappointment over the manner in which former Minister Michel Samaha was released from jail after he was arrested on terrorism charges, reported various media on Saturday.
His visitors quoted him as saying that the Military General Prosecution "should have awaited the verdict" before releasing the former minister.
Samaha was released from jail on Thursday after being arrested in 2012 after he was caught red-handed smuggling explosives from Syria for the purpose of carrying out bombings and assassinations in Lebanon.
He was sentenced to four-and-a-half years in jail.
The release sparked outrage  in Lebanon against the military court, most notably among the March 14 alliance.
Demonstrators on Friday blocked a number of roads in Beirut in protest against the release, while the March 14 youth groups staged a rally in front of Samaha's residence in Ashrafieh.
But Berri's allies Hezbollah reportedly celebrated Samaha's release .
Hezbollah 's parliamentary bloc chief MP Mohammed Raad defended the release on bail on Monday of ex-minister  Samaha but slammed as "malicious, temperamental and non-objective" the statements that criticized the release.
"The furious and systematic statements that today rejected the Lebanese judiciary's decision to release ex-minister Michel Samaha are an expression of distemper, malice and lack of objectivity," Raad said in a press release.
"This has always been their approach in power and in dealing with the judiciary, the administrations and public funds," he added.
Samaha, a former adviser to Syrian President Bashar Assad, admitted during his trial that he had transported the explosives from Syria for use in attacks in Lebanon.