Obeid: Lebanon 'deserves a consensual president'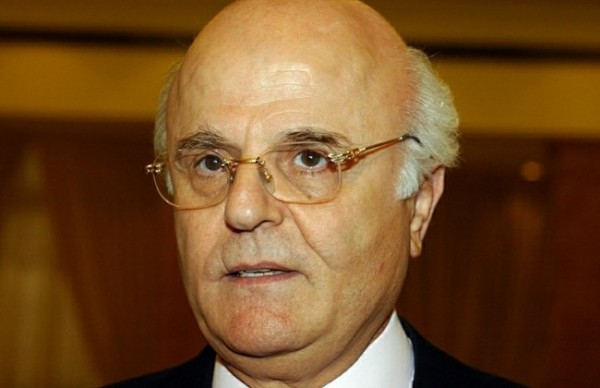 Finally former minister Jean Obeid whose name was mentioned on several occasions by the media as a possible consensual presidential candidate broke his silence today on the issue and declared that the country "deserves a consensual president."
"I did not discuss this issue with the patriarch," Obeid told MTV in Bkirki when asked if his chances to reach the presidency have surged.
"I'm an advocate of pacification and understanding," the former minister said after his talks with Maronite Patriarch Beshara al-Rai at Bkirki .
He noted that in a country like Lebanon, there can be no president "without pacification and understanding."
"Throughout the country's history, there has always been a search for the president who would best reflect consensus among the parties," Obeid pointed out.
When asked if Marada Movement chief MP Suleiman Franjieh is his friend, Obeid replied : "Of course he is."
But when asked about Franjieh's presidential nomination and about the latest presidential initiative, Obeid declined to comment, noting that he has informed the patriarch of his stance on the issue.
"A president must be elected as soon as possible," Obeid added.
"The country deserves a consensual president," he reiterated.
Obeid ran for the presidency in 2008 and was considered to be a possible consensus candidate. Observers and media reports still consider him to be a potential compromise nominee.
Franjieh had recently emerged as a possible consensus candidate after he met in Paris with former PM Saad Hariri.
But the Franjieh-Hariri initiative lost steam in recent weeks after it drew reservations and objections from the country's main Christian parties.
Hezbollah is also still officially sticking to the nomination of Change and Reform bloc chief MP Michel Aoun.
Obeid and Army commander Gen. Jean Kahwagi emerged as possible consensus candidates for the country's top Christian post in 2014 , just before president Michel Suleiman's term ended in May that year and this was because neither March 14 nor March 8 were able to secure enough votes for their own candidates to win the presidency.
Obeid 76 , who started his career as a journalist served as a member of the parliament, representing Chouf from 1991 to 1992 and Tripoli from 1992 to 2005. He served as minister of state in the cabinet led by Prime Minister Rafik Hariri in 1993. Then he was named as the minister of national education, youth and sports. On 17 April 2003, he was appointed foreign minister in a reshuffle to the last cabinet of Hariri, replacing Mahmoud Hammoud in the post. Obeid's tenure ended in 2004 and he was succeeded by Mahmoud Hammoud as foreign minister.
Kahwaji's situation is different . Hezbollah reportedly would like to see him at the Baabda palace but its ally General Michel Aoun is completely opposed to the idea.