Diplomats warn Lebanon against any revenge attack by Hezbollah over Kuntar's killing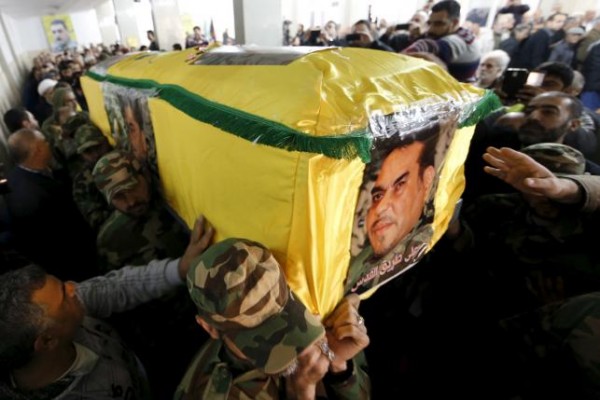 European diplomats are working  with Lebanese officials in an effort to prevent a revenge attack against Israel by Hezbollah following the killing of one of its top commanders in Damascus, Samir Kuntar, earlier this week, according to a report which appeared Saturday in the Kuwaiti daily Al Qabas.
"Hezbollah is likely to be more careful because it knows that Israel will respond directly to any incident by entering the Syrian and Lebanese fronts," the European source was quoted as saying by the Kuwaiti newspaper.
In a speech on Monday, Hezbollah leader Hassan Nasrallah threatened Israel with revenge over Kuntar's killing in an air strike in Syria on Saturday.
"Samir is one of us and a commander of our resistance and it is our right to retaliate for his assassination in the place, time and a way we see appropriate. We will exercise this right, God willing," he said.
"We have no doubt or question that Israel is the one which assassinated Samir Kuntar, its planes fired precise missiles on an apartment [he was in]," Nasrallah said in a speech aired on the group's al-Manar TV station.
A number of Syrians were also killed in the attack.
"We, in a firm and definite way, hold the Zionist enemy responsible for assassinating him," Nasrallah said.
"Samir Kuntar's blood will give the Palestinian youth more determination," said Nasrallah, according to al-Manar's website, referring to the ongoing terrorism in Israel.
Israel has warned Hezbollah against attempting any attacks on its soldiers or communities in the North following the Kuntar killing.
The  European official speculated that Iran may have ordered Hezbollah to stand down and refrain from responding given the delicate and complex geopolitical situation in the region.
The European report said that the general mobilization in Israel at the current phase is much more sensitive than it was before the July 2006 war, and that Israeli Prime Minister Benjamin Netanyahu's government seems more willing to wade a major war against Lebanon, according to the daily.
Israel has welcomed news of Kuntar's death without in any way acknowledging any Israeli responsibility for the air strike that killed him, allegedly with four missiles fired from Lake Tiberias in northern Israel.