Leading Putin critic may seek asylum in UK after new arrest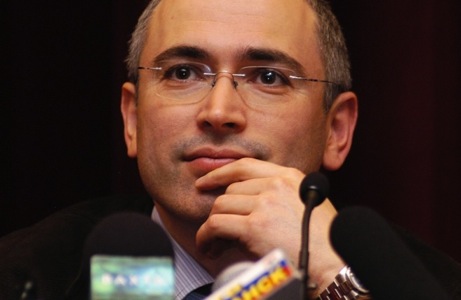 Mikhail Khodorkovsky, a prominent critic of Russian President Vladimir Putin and once Russia's richest man, may seek asylum in Britain following the declaration in Moscow that he had been arrested in absentia for possible involvement in a 1998 murder.
The former chief of the now-closed Yukos oil firm told the BBC on Thursday it's now clear that Putin sees him as "a serious threat." He said he feels safe in London and is interested in seeking asylum.
Khodorkovsky, 52, spent 10 years in prison in Russia on tax evasion and embezzlement charges widely seen as punishment for challenging Putin's authority.
His oil company, once Russia's largest, was dismantled and sold off to state-owned firms.
Russian officials announced his arrest in absentia Wednesday over the slaying of a Siberian mayor.
ASSOCIATED PRESS