Joe Jamail, the Lebanese-American Lawyer who won billions for his clients, dies at 90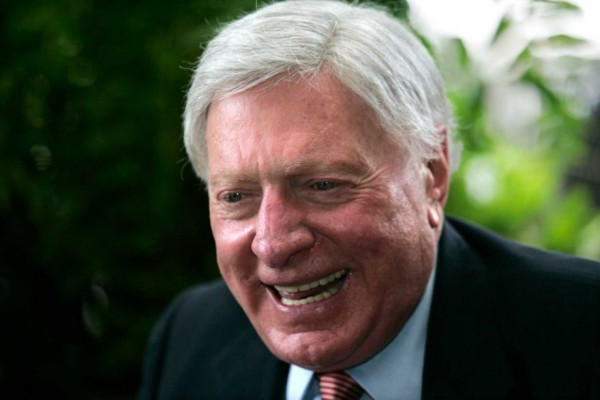 Joe Jamail, a Houston trial lawyer who earned billions for his clients and himself with courtroom presentations that drew on jurors' sympathies and who gave away millions to his alma mater and other causes, died Wednesday at age 90.
Both profane and erudite, Jamail was best known for winning a $10.5 billion verdict against Texaco in a high-stakes corporate takeover dispute. But he had solidified his reputation as the "King of Torts" – referring to the broad area of civil law that includes intentional or negligent wrongdoing by one party against another – long before he took on the high-profile case that set a record for civil damages.
According to his website, he took more than 500 cases to trial in a five-decade career.
He ditched a job at a corporate defense firm early on to represent individuals who were hurt by motor vehicle accidents, defective products and industrial accidents.
Part of a Lebanese-American family with deep roots in Houston, Jamail spoke with a drawl and had a common touch that endeared him to juries.
"He could connect with juries and judges better than anyone I've ever seen," said Houston lawyer Richard Mithoff, a former partner of Jamail's.
"He had great eye contact. He would lock on you with those blue eyes," Mithoff recalled. "For a witness who was pompous or arrogant, he was devastating."
Jamail was already well-known for his prowess as a trial lawyer when he represented Pennzoil in 1985. But it was that staggering win – which forced Texaco to file for bankruptcy protection – that made corporate America take notice.
The late Houston lawyer Richard Miller represented Texaco and after the verdict, competing courtroom parties were eager to set up a rematch between the two fierce competitors – with egos to match.
Miller said in 1991 that he believed he was hired in at least one case simply because Jamail was representing the other side.
"No question. Joe and Dick looked at the other as second," said Daryl Bristow, who was Miller's law partner during the Texaco-Pennzoil trial.
Joe Jamail had a net worth of $1.7 billion in 2014, according to Forbes.
Praise from Baker
"You will never find a better lawyer," said James A. Baker III, a former U.S. secretary of state and Treasury secretary, and himself an attorney, who became close friends with Jamail after returning from government service in 1993. "If you had Joe on your side, you were going to win."
The friendship evolved despite their political differences. Jamail was an "ardent Democrat," said Baker, a Republican senior statesman who served as secretary of the Treasury under President Ronald Reagan and secretary of state under President George H.W. Bush. But they were both Marines and that was a frequent topic when they'd stop off after work for a drink at Grappinos on West Dallas.
HOUSTON CHRONICLE