Gaddafi's case: Detained former Hezbollah MP referred to the General Prosecution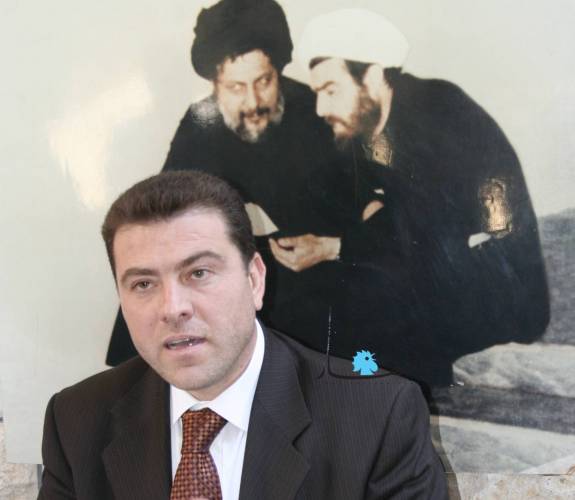 The Internal Security Forces Intelligence Bureau concluded on Saturday investigations with former Hezbollah MP Hassan Yacoub in the kidnapping case of Hannibal Gadhafi, the son of late Libyan dictator Moammar Gadhafi, National News Agency reported .
NNA said that he has since been referred to the General Prosecution.
Yacoub will give his testimony before the concerned judge later on Saturday.
Yacoub was detained Thursday in connection with Gaddafi's abduction case after being interrogated for more than seven hours, media reports said.
He has reportedly denied any involvement in the case.
The former MP is the son of Sheikh Mohammed Yacoub – one of two companions who disappeared together with AMAL Movement founder Imam Moussa al-Sadr in 1978 during a trip to Libya.
Libyan leader Moammar Gadhafi, Hannibal's father, was indicted in Lebanon in 2007 over the disappearance of al-Sadr and his associates and many parties in Lebanon accused the slain Libyan strongman of abducting or even killing the three men.
Hannibal Gadhafi was kidnapped last Thursday at the hands of an armed group. Conflicting reports have emerged on whether he was kidnapped inside Syria or inside Lebanon.
Some reports indicated that he was kidnapped in Damascus Syria by Amal Movement gunmen who promised to bring him to Lebanon to see his wife and kids
No group has so far claimed responsibility for the abduction of Gaddafi, who was 3 years old when the Shiite Imam disappeared.
According to media reports the relatives and supporters of Yaacoub have been staging a sit-in in front of the Justice Palace in Baabda.
Yesterday they shut down roads in several parts of Lebanon to protest Yacoub's arrest. They flocked to Beirut's Justice Palace to demand the release of the ex-MP. Another protest was held near the house of State Prosecutor Samir Hammoud, who ordered Yacoub's arrest, according to National News Agency.