Confusion at the Kremlin over Russian arms supplied to Syrian rebels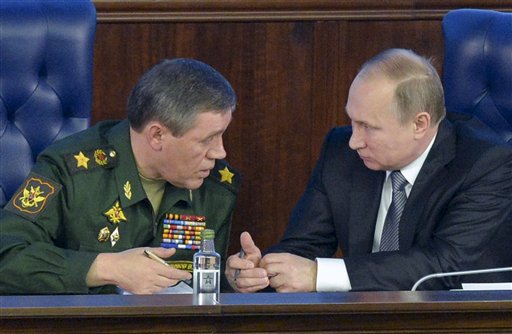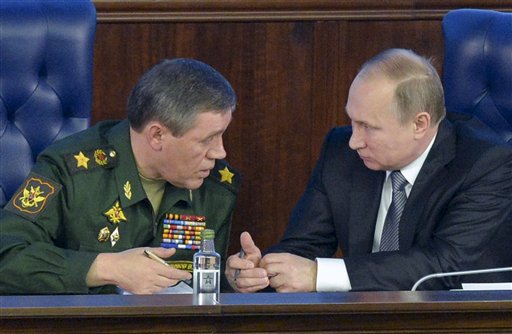 A spokesman for Russian President Vladimir Putin has refuted the president's statement earlier Friday that Russia is supplying weapons to a leading Western-backed opposition group in Syria.
Putin said earlier that Russia has provided air cover, weapons and ammunition to the Free Syrian Army and called for closer coordination with the U.S.-allied coalition, a statement that may reflect Moscow's desire to narrow differences with the West over the Syrian crisis.
But Putin's spokesman, Dmitry Peskov, told reporters the president did not mean to say that Russia is supplying the FSA with weapons and supplies. He said it is only providing air cover.
Peskov told reporters that Putin had been talking about weapons supplies to the armed forces loyal to Assad.
But Peskov did not say Putin had been mistaken or misquoted about supplies to the Free Syrian Army and did not deny weapons were going to the opposition force.
"We support it from the air, as well as the Syrian army, we assist them with weapons, ammunition and provide material support." Putin told an annual meeting at the defense ministry.
Moscow has been accused by the West of striking moderate rebels opposing Syrian President Bashar Assad instead of targeting Islamic State militants in Syria.
Lavrov praises U.S.-led coalition
Russian Foreign Minister Sergey Lavrov has lauded the U.S.-led coalition for intensifying its airstrikes on the positions of Islamic State militants.
Lavrov said during a news conference in Rome on Friday that Moscow is glad to see that the Western coalition has "intensified its activities" a few months after Russia launched its campaign in Syria. Lavrov said he was pleased to see the United States and its allies target oil facilities and trucks in the IS-controlled territories.
The U.S., Russia and regional powers are expected to gather at the United Nations on Dec. 18 for a planned international diplomatic meeting on Syria at which the U.N. Security Council expects to adopt a resolution in support of peace talks between the Syrian government and the opposition.
ASSOCIATED PRESS/REUTERS