Army, Hezbollah kill 9 Nusra Front militants near Arsal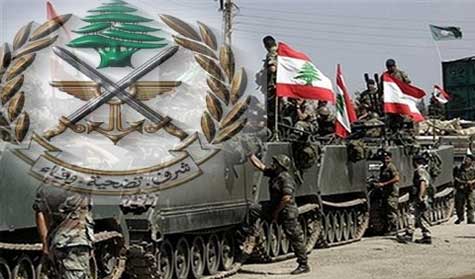 Hezbollah fighters killed nine Nusra Front militants in an ambush on the outskirts of Arsal near the borders with Syria Wednesday, as the Lebanese army stepped up its military operations against Islamist militants along the northeastern border, a security source told Annahar.
The ambush took place in Wadi al-Khayl area where Hezbollah targeted a militant convoy with guided missiles and killed a Nusra Front local commander known as Abu Firas Al-Jabbah.
Al Jabbah is believed to have been in charge of operations in the Syrian mountainous region of Qalamoun, which borders the town of Arsal. He is a native of Yabroud, Syria.
The convoy, which comprised 3 vehicles, was inspecting the Nusra Front's posts along the border when it was attacked  by Hezbollah fighters. The clashes lasted for about an hour during which Hezbollah continued to target Islamist militants who were attempting to evacuate the bodies of fighters.
Meanwhile, the Lebanese army was shelling militant posts on the northeastern border, in what appears to be a renewed offensive against Islamist fighters shortly after the Lebanese government carried out a swap deal with the Nusra Front.
The deal entailed the release of 16 servicemen in exchange for 23 Islamist prisoners detained by Lebanese authorities.
Dozens of  Lebanese army soldiers and Internal Security Forces members had been held hostage for over a year and a half by  the Al Qaeda linked Al Nusra Front and the Islamic State (IS).
The militants had captured the servicemen when they briefly overran the northeastern border town of Arsal in August 2014.
The Nusra Front claims that the army's operations are in violation of the swap deal's terms. The army has denied these claims, arguing that it has not promised safe passage to militants positioned on the outskirts of Arsal.
The Lebanese army's campaign against militants on the outskirts of Arsal comes as Syrian and Russian fighters reportedly intensified their airstrikes against IS and Nusra Front fighters along the Qalamoun border area.
Qalamoun has been the scene of fierce clashes between the Syrian army and Hezbollah fighters on the one hand and Islamist militants from the Nusra Front and the IS group on the other. The IS still holds nine Lebanese soldiers hostage.
An Nahar