Rumors about "Qassem Suleimani's death reinforced after cancellation of speech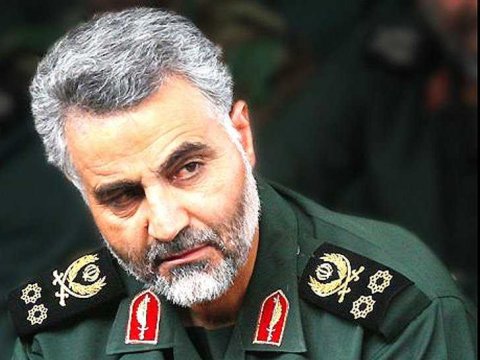 Rumors  about the death of the commander of "Qods Force" of the Iranian Revolutionary Guards, "Qassem Suleimani, who was injured Aleppo battles  in Syria were reinforced , after the cancellation of a planned speech on Monday, in Beheshti University, in the capital Tehran.
According to the Meezan agency of the judicial authority of Iran, the  top "Basij"  militia official, at the universityn declared that  that all preparations have been made  to host  Suleimani, to deliver a speech at the university on the occasion of Student Day, but it seems that the program has been canceled ".
Iranian opposition sources in exile, confirmed that  Gen. Suleimani was seriously  injured  in his head in the  Aleppo battles in Syria .
"National Council of Resistance of Iran" reported in a statement, that Suleimani was  transferred  following his injury  to  a hospital in Damascus and from there to Tehran to a hospital of the  Iranian Revolutionary Guard. "  Suleimani reportedly  "underwent at least two surgeries and visits were banned because of his critical conditions.
A fluent Arabic speaker, the 59-year-old has reportedly been nicknamed the "living martyr" by Iran's Khamenei.