Turkey's president regrets downing of Russian warplane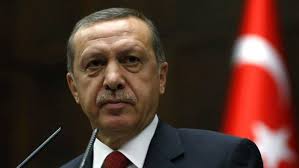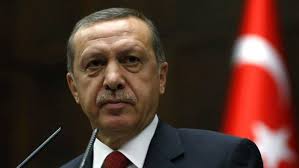 Turkey's president has told supporters that he was saddened by the downing of a Russian warplane by Turkish forces.
Addressing supporters on Saturday, President Recep Tayyip Erdogan again defended Turkey's action and criticized Russia for its action in Syria before expressing his regrets.
Erdogan said: "We wish it hadn't happened, but it happened. I hope something like this doesn't happen again."
He says both sides should approach the issue in a more positive way. He says a meeting in Paris would be an opportunity to overcome tensions, and he renewed a call for a meeting with President Vladimir Putin in the sidelines of a Climate conference in Paris next week.
Earlier, Turkey issued a travel warning urging its nationals to delay non-urgent and unnecessary travel to Russia.
Turkey's Foreign Ministry said Saturday it was issuing the warning because Turkish travelers were facing "problems" in Russia.
It said Turks should delay travel plans until "the situation becomes clear."
Turkey's downing of the Russian military jet Tuesday, the first time in half a century that a NATO member shot down a Russian plane, has drawn a harsh response from Moscow.
Russia has since restricted tourist travel, left Turkish trucks stranded at the border, confiscated large quantities of Turkish food imports and started preparing a raft of broader economic sanctions.
ASSOCIATED PRESS
This is to remind all our readers to respect the community . Comments that contain personal attacks or inappropriate language will be removed.
For those who are new to this site please note that Ya Libnan is all about fixing Lebanon.
We want our readers to come up with ideas that if implemented will make lebanon a better country.
Ya Libnan is a democratic venue that is open to anyone wishing to contribute any ideas to improve Lebanon. Our only wish is to maintain the civility of the discussions and that is why those who have not been able to abide by this rule have been banned from participating in this forum . We don't want or expect anything from anyone …better lebanon is the only reward we seek. Help us get there!