Russia accuses Turkey of 'planned provocation' in downing jet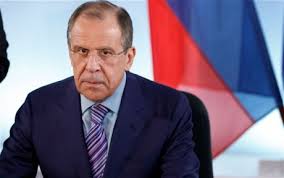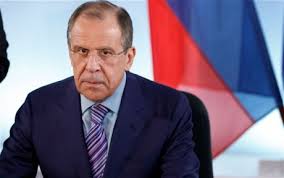 Russia on Wednesday accused Turkey of a "planned provocation" in downing one of its planes on the Syrian border, killing one pilot, amid fears the incident could escalate into a wider geopolitical conflict.
As the diplomatic fallout from Tuesday's incident continued, Moscow said Russian and Syrian special forces had rescued one of the pilots who ejected from the burning Russian plane but confirmed the second airman was dead.
The jet downing has threatened ties between two major rival players in the Syrian war.
Russian Foreign Minister Sergei Lavrov ratcheted up the pressure after talking to Turkish counterpart Mevlut Cavusoglu by phone in the first contact between the two sides since the plane went down.
"We have serious doubts about this being an unpremeditated act, it really looks like a planned provocation," Lavrov said at a press conference in Moscow.
But the Russian response was also carefully calibrated. There was no sign Russia wanted a military escalation, or to jeopardise its main objective in the region: to rally international support for its view on how the conflict in Syria should be resolved.
"We do not plan to go to war with Turkey, our attitude towards the Turkish people has not changed," Lavrov said, but warned that Moscow would "seriously reevaluate" relations with Ankara.
Turkey has sought to turn down the heat, with President Recep Tayyip Erdogan insisting Ankara was simply defending its border.
"We have no intention to escalate this incident. We are just defending our security and the rights of our brothers," Erdogan said in a speech in Istanbul.
Prime Minister Ahmet Davutoglu called Russia "our friend and our neighbour" and said Ankara did not want to strain ties with Moscow.
Second airman rescued
The Russian Su-24 jet downed on Tuesday was hit by missile fire from Turkish aircraft as it flew a mission over Syria near the Turkish border, where the Russian air force has been bombing rebel targets.
Turkey said the plane had encroached on Turkish air space and was warned repeatedly to change course, but Russian officials said the plane was at no time over Turkey.
The crew ejected, and one pilot was shot dead by rebels as he parachuted to the ground. A Russian marine sent to recover the crew was also killed in an attack by rebels, Moscow said.
Russian Defence Minister Sergei Shoigu said Wednesday that the second member of the plane's crew had been rescued by Russian special forces alongside Syrian troops and that the serviceman was now safe at a Russian air base in Syria.
"The operation ended successfully. The second pilot has been brought to our base. He is alive and well," he said.
In an apparent response to Turkey's action, Russian President Vladimir Putin on Wednesday also ordered the dispatch of an advanced weapons system to Russia's Khmeimim air base in Syria's Latakia province.
"I hope that this, along with other measures that we are taking, will be enough to ensure (the safety) of our flights," Putin told reporters on a trip to the Ural mountains city of Nizhny Tagil.
The dispatch of the weapons, which officials later said would be the S-400 missile system, is likely to be viewed as a stark warning to Turkey not to try to shoot down any more Russian planes.
Threat to Syria peace efforts
The shooting risks derailing efforts to bring peace to Syria that were gaining tentative momentum following the November 13 Paris attacks claimed by the Islamic State (IS) group, which controls swathes of northern Syria.
Ankara and Moscow are already on starkly opposing sides in the four-year Syrian civil war, with Turkey wanting to see the ouster of President Bashar al-Assad while Russia is one of his last remaining allies.
Assad's other key ally Iran also slammed Ankara. Turkey's behaviour "sends the wrong message to the terrorists" in Syria, its Foreign Minister Mohammad Javad Zarif told Lavrov.
There has been fears of such a mid-air incident since Russia launched air strikes in Syria in September, to the consternation of nations already involved in a US-led anti-IS group coalition.
Turkey had protested that Russia's campaign was aimed at hitting Syrian rebels and buttressing the Assad regime rather than hurting IS group jihadists.
FRANCE 24 with AFP, REUTERS
This is to remind all our readers to respect the community . Comments that contain personal attacks or inappropriate language will be removed.
For those who are new to this site please note that Ya Libnan is all about fixing Lebanon.
We want our readers to come up with ideas that if implemented will make lebanon a better country.
Ya Libnan is a democratic venue that is open to anyone wishing to contribute any ideas to improve Lebanon. Our only wish is to maintain the civility of the discussions and that is why those who have not been able to abide by this rule have been banned from participating in this forum . We don't want or expect anything from anyone …better lebanon is the only reward we seek. Help us get there!