Turkish President urges Muslims to form a united front to fight terrorism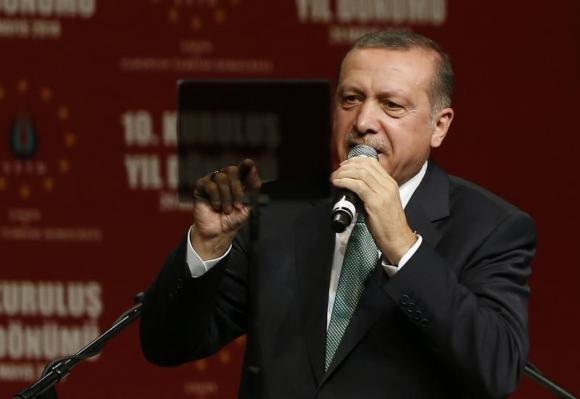 Turkish President Recep Tayyip Erdogan Thursday called for a united front by Muslim leaders to fight extremism after the Paris attacks, warning that otherwise extremists will commit further atrocities.
Erdogan warned that "calamities will happen again" if the rise of radical Islam is not halted in Europe, after the Paris attacks last Friday claimed by the Islamic State group which killed 129 people and suicide bombings in Ankara that left 103 dead in October 10.
"We are at a crossroads in the fight against terrorism after the Paris attacks," Erdogan told a meeting of the Atlantic Council think-tank in Istanbul.
"I strongly condemn the terrorists, who believe in the same religion as me, and I am calling on all leaders of Muslim countries to put up a united front," he said.
"If not, those who knocked on our door in Ankara, will knock on your door elsewhere, as they did in Paris."
Erdogan, a pious Muslim whose Justice and Development Party (AKP) spearheaded the rise of political Islam in Turkey, has long angrily dismissed suggestions that Ankara had colluded with IS in the Syrian civil war.
Turkey has supported rebel groups throughout the over four years of conflict in Syria in the hope they can help oust President Bashar Assad from power.
But Erdogan lashed out at any notion "that all Muslims are terrorists," saying: "Bad people can be Muslims as well as Christians and Jews."
"Those who demonize Islam by looking at Daesh are making a big mistake," he said, using the Arabic acronym for IS. "Daesh has nothing to do with Islam."
AFP