Syrian opposition dismisses Russian plan for ending Syria crisis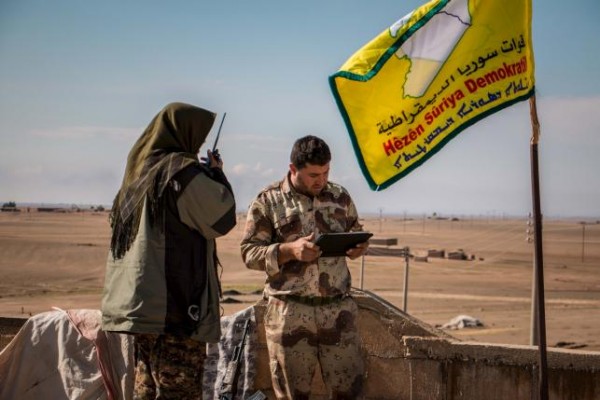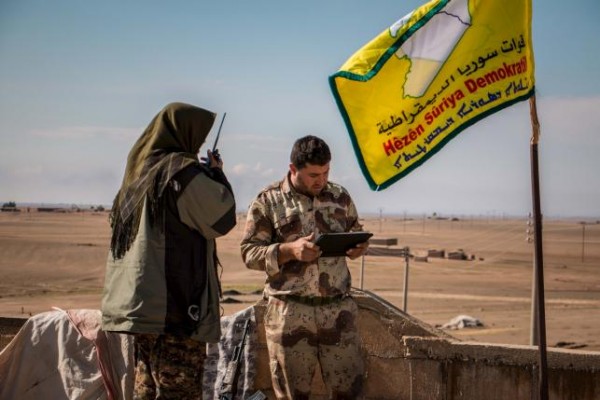 Syrian opposition figures and Gulf commentators dismissed on Wednesday a Russian draft proposal for a process to solve the Syrian crisis, saying Moscow's aim was to keep President Bashar al-Assad in power and marginalize dissenting voices.
Separately, Saudi Arabia's foreign minister said that if Assad's departure were not completed peacefully, it would be achieved militarily, although he did not address the Russian proposal.
A draft document seen by Reuters on Tuesday showed Moscow would like Damascus and unspecified opposition groups to agree on launching a constitutional reform process of up to 18 months, followed by early presidential elections.
Russia, which with Iran has been Assad's top ally during Syria's nearly five-year conflict, has denied any document is being prepared before a second round of international peace talks in Vienna this week.
The text does not rule out Assad's participation in early presidential elections, something his enemies say is impossible if there is to be peace.
"The Syrian people have never accepted the dictatorship of Assad and they will not accept that it is reintroduced or reformulated in another way," said Monzer Akbik, member of the Western-backed Syrian National Coalition.
"The Russians are now trying to play the game they have been playing since Geneva," he told Reuters, referring to United Nations-led peace talks that collapsed in 2014.
Speaking to reporters in New York, Britain's Ambassador to the United Nations Matthew Rycroft played down the significance of the Russian proposal while welcoming Moscow's active involvement in trying to find an end to the Syria conflict.
"The eight-point plan itself is not central to the discussions in Vienna but Russia is," Rycroft said.
Russia began airstrikes in Syria six weeks ago after insurgents edged closer to government-held areas vital to Assad. It has also stepped up its diplomatic efforts to resolve the conflict that has killed hundreds of thousands and displaced millions.
Hadi al-Bahra, a member of the coalition's political committee, dismissed the idea of holding elections under the current system. "How can the elections be fair when the citizens inside Syria are afraid of retaliation from the security services of the regime?" he said.
The United States, its allies in the Gulf Cooperation Council and Turkey, who have backed the uprising against Assad, have also all said he must leave power for there to be peace.
"The Russians are basically trying to wiggle out of Geneva," said Mustafa Alani, director of defense and security at the Gulf Research Center (GRC) think tank. "So it is the question of he can stay: it's a red line for all the Gulf Cooperation Council. Absolutely a red line. This is something that won't be a negotiable issue."
"TRIAL BALLOON"
Saudi Arabia is one of Assad's most strident opponents and Foreign Minister Adel al-Jubeir has said he must be removed from power as part of a solution.
"If Bashar al-Assad's departure is not completed in a peaceful manner, then it will be completed in a military manner," Jubeir told reporters in Riyadh after a summit of Arab and Latin American leaders.
A summit communique expressed support for the Geneva 1 communique, a 2012 document setting out guidelines for Syria's path to peace including a transitional governing authority.
The communique said such an authority must be chosen by the Damascus government and opposition by mutual consent, which Washington has said in effect rules out Assad staying in power.
Saud Humaid Assubayii, security affairs committee chairman at Saudi Arabia's appointed Shura Council, said the Russian proposal was flawed because it did not rule out Assad's participation in elections.
Speaking in a personal capacity, he said the Syrian president should not be able to stand because "he killed hundreds of thousands of his own people" in the war.
A Western diplomat said the Russian document appeared to be "a trial balloon" to test international reaction, and also to calm any uneasiness among Assad's entourage.
A more likely focus of discussion in Vienna would be the issue of who was a terrorist, the diplomat said, an element also referred to in the text. The Russian foreign ministry spokeswoman said on Tuesday that Moscow would be concentrating on this at the meeting.
Asked if the Russian proposal for an 18-month transition in Syria came up in closed-door Security Council consultations on Tuesday, British U.N. Ambassador Matthew Rycroft, president of the council for November, said:
"That issue did not come up in the consultations, but we're aware of the Russian proposals and, speaking nationally, we have been in contact with them and others about them."
Sources close to Damascus and diplomats say Russia and Iran have told Syria they will use the Vienna talks to shore up the government's position and resist any solution that forces Assad out of office.
A senior Syrian official last week rejected the idea of a "transitional period" leading towards the removal of Assad, as sought by Western states.
"The Russians and the Iranians agree with each other on the topic of commitment to Assad – this commitment is final," a source close to Damascus said.
Russian President Vladimir Putin gave Assad such assurances in Moscow last month, the source said, in an account echoed by two diplomats briefed on the meeting.
But one diplomat said the Russians had also expressed frustration in the past with Assad for not accepting limited political reforms, something Moscow thinks will be necessary as part of a political process.
"The Syrian leadership lives in a reality of its own. They feel not only reassured by the Vienna statement but felt they could dictate it and feel they can get around the difficult parts," the diplomat said.
REUTERS