France draws red line on red wine, no lunch for Rouhani at Elysée Palace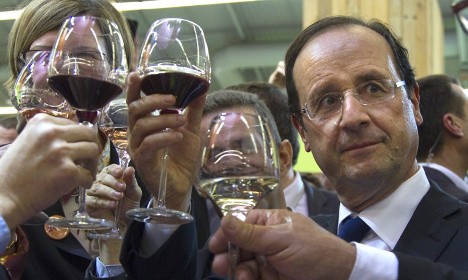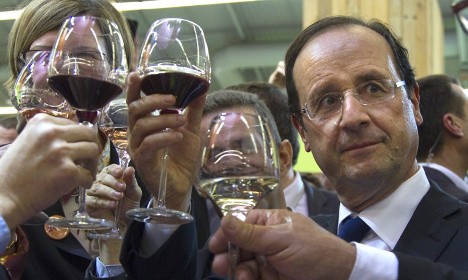 A formal lunch between the French president and his Iranian counterpart during next week's historic meeting has had to be scrapped after the Elysée Palace reportedly refused Iran's request to serve up halal meat and no wine.
Iranian president Hassan Rouhani will pay a historic visit to France next week after being invited by François Hollande earlier this year.
But the run-up to the visit has been slightly marred by an apparent disagreement over the menu for a lunch that the two heads of state were supposed to share, French news site RTL reports.
Iran's Rouhani has reportedly had to turn down a dinner invitation with French president François Hollande at the Elysée for religious reasons.
It appears the Iranian presidency's request for halal meat to be served and for the wine to be left off the table, which is a common request by Iran, was rejected by officials at the Elysée.
"A meal had been planned but fell through," a source involved in French–Iranian affairs told the RTL site, adding that the leaders were missing out on "a great opportunity".
Rouhani, whose country has strict laws governing the consumption of alcohol, had requested a meal with a halal, alcohol-free menu. But this was proved unacceptable for the Elysée, who politely declined citing France's "republican traditions" surrounding Elysée dinners.
In an attempt to reach a compromise, the Elysée suggested a breakfast meeting instead, but this was reportedly rejected by the Iranians as being "too cheap".
The two heads of state are still set to meet for two hours of talks on November 17th – but not at the dinner table.
The row recalls a 2009 incident, when the Iraqi prime minister Nuri Al-Maliki, declined a dinner invitation with former French president Nicolas Sarkozy because he did not want alcohol at the table.
The visit of Rouhani was announced in Tehran by French Foreign Minister Laurent Fabius in July, two weeks after the nuclear deal was struck between the Islamic republic and world powers.
Acknowledging much had to be done to improve the relationship between Tehran and Paris however, Fabius said both nations stood to benefit from recent diplomacy.
"We are two great, independent countries, two great civilizations. It is true that in recent years, for reasons that everyone knows, the ties have cooled but now thanks the nuclear deal, things will be able to change," he said.
The trip will be Rouhani's first to France as president, and he is set to meet with representatives of French business including Orange, Total, EADs and Accor, as well as Minister for Economics Emmanuel Macron.
The local .FR