Lebanon's speaker calls first parliament legislative session in months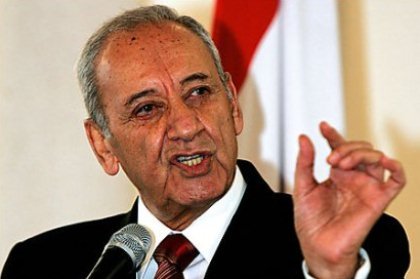 Lebanon's parliament speaker on Wednesday called parliament to convene next week in the first attempt for months to bring deeply divided politicians together to pass laws vital to keeping the paralyzed state afloat.
Lebanon's main political blocs have been unable to agree an agenda for a legislative session, obstructing previous efforts to convene the chamber. One of the rare occasions parliament met was a year ago, when it extended its own term until 2017, after legislative elections were postponed for a second time.
World Bank loans approved for Lebanon will be cancelled unless approved by parliament before the end of the year, risking more pain for an economy already hit by the deadlock.
Interior Minister Nohad Machnouk, a political opponent of Berri and his allies including the Shi'ite party Hezbollah, echoed the urgent need for a legislative session in comments to al-Akhbar newspaper, saying a set of financial laws needed to be approved.
Parliament has also failed to elect a new head of state in the absence of consensus on who should fill the position that fell vacant when Michel Suleiman's term expired 17 months ago. Berri has called 30 sessions to elect a new president.
Meanwhile, the government has also failed to find a solution to the trash crisis that allowed refuse to pile up in the streets of Beirut this summer. The search for a new dump has been complicated by resistance from local communities, with politicians rejecting a number of proposed sites.