Lebanon PM Tammam Salam won't quit, report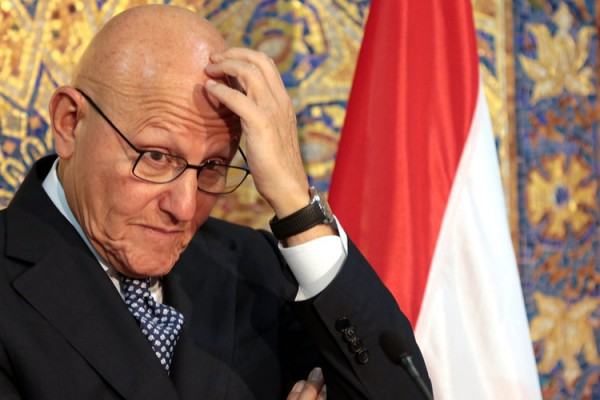 Lebanon Prime Minister Tammam Salam will not quit  his post on Thursday, as media reports have recently  been speculating An Nahar daily on  reported on Wednesday.
It said that the premier "will not give up his political mission even if if it is in his best personal to  resign ."
"Resignation however will not serve the country's interests, especially since the current government is not one of approving decrees, but one of managing the republic in the absence of a president," his visitors told An Nahar.
Media reports had been linking Salam's resignation to the ongoing deadlock over resolving the garbage crisis and over the government paralysis due to the boycott of its meetings by some factions.
They had said that he would step down from his post should a solution fail to be reached by Thursday.
Salam had held talks on the crisis on Tuesday with Agriculture Minister Akram Shehayyeb and Health Minister Wael Abou Faour.
On Wednesday, the two ministers met with Speaker Nabih Berri in Ain al-Tineh.
"Minister Abou Faour and I will conduct some contacts today so that we can reach the shore of safety tomorrow in the deadlocked garbage crisis," Shehayyeb told reporters  after the talks.
For his part, Berri's political aide Finance Minister Ali Hassan Khalil, who attended the talks, said the speaker "proposed new ideas that require convening the cabinet within 24 hours."
"The ideas are compatible with the plan" proposed by Shehayyeb and a team of experts, Khalil said.
Berri meanwhile told lawmakers during the weekly Wednesday meeting that "finding a decisive solution to the garbage crisis has become a national necessity that cannot withstand any delay."
Following talks with Salam on Wednesday, Defense Minister Samir Moqbel said the PM  was awaiting an answer from Hezbollah and the AMAL Movement regarding a possible location for a garbage landfill in the Bekaa region, revealing that some parties in the government "are seriously contemplating the possibility of sending the trash abroad."
Abou Faour, meanwhile, said he formed an emergency panel to evaluate the health risks posed by the crisis and devise "short- and long-term solutions."
"It is expected to finalize its report within two days," he said.
Shehayyeb is expected to announce on Thursday that he will no longer continue his efforts to resolve the garbage crisis if no action is taken by the cabinet .
Such a measure will grant Salam more time to exert political pressure on those hindering an agreement on the minister's proposal, said the sources.
Lebanon has been suffering from a trash disposal crisis since July with the closure of the Naameh landfill.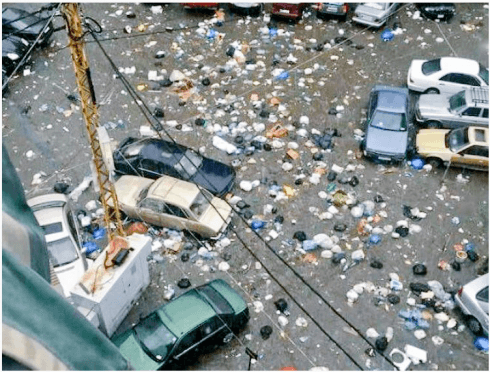 Garbage has been piling  up on streets for months and on Sunday  after the heavy rain Beirut witnessed a river of garbage  .