Gemayel boycotts dialogue session over mounting garbage crisis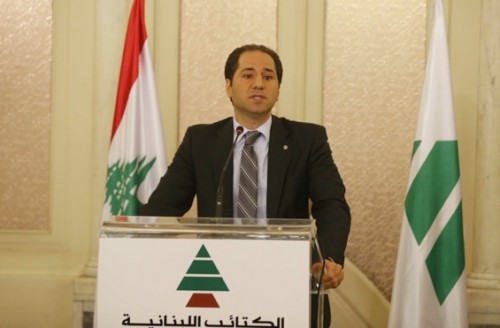 The Phalange Party which is headed by MP Sami Gemayel announced on Monday it is boycotting the national dialogue talks due "to the mounting daily problems endured by the people."
The party said in a statement: "We have repeatedly called for separating the people's daily concerns from political disputes and for the cabinet to convene, especially after the garbage crisis turned into an environmental and health disaster."
"We have long warned of the mounting disaster and cabinet is still absent and being hindered from convening," it added.
"We therefore announce the suspension of our participation at the talks until a solution to the people's daily concerns, especially the trash crisis, are resolved," it stressed.
The national dialogue session is underway at parliament.
Lebanon has been suffering from a garbage disposal crisis since July with the closure of the Naameh landfill.
Politicians have failed to find an alternative to the landfill, resulting in the pile up of garbage on the streets of the country.

After a night of heavy rains, the people of Beirut woke up on Sunday to discover flooded streets full of garbage. The people of Beirut are now faced with the growing threat of disease