2 Mexicans arrested in Lebanon over theft charges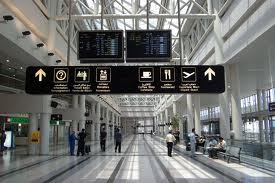 Two Mexicans have were  arrested at Rafik Hariri International Airport  in Beirut, Lebanon after they stole $159,000 from the car of two Syrians in the Karantina area, the Internal Security Forces announced on Friday.
This comes after  the two Syrians filed a theft report Thursday with the al-Nahr police station.
"Following intensive investigations, two individuals who were in the area when the robbery occurred were suspected of being involved in the operation," the ISF  announcement said.
"In coordination with the al-Nahr police station and the ISF Intelligence Bureau, the Judicial Police department at RHIA managed to arrest them," it added.
The ISF identified the two men as two Mexicans – 43-year-old E. M. and 36-year-old H. O.
"$155,000 was seized in their possession and they were referred to the al-Nahr police station for further investigations under the supervision of the relevant judicial authorities," the ISF added.
In another  development , a 39-year-old Syrian man was arrested Thursday at the airport for trying to smuggle 22,100 Captagon pills to an Arab country.
The ISF said the narcotic pills were hidden in  boxes  of  sweets  inside a handbag.
Last Saturday, the ISF seized more than 35 kilograms of Captagon at the airport. Two Syrian travelers were trying to smuggle them to an Arab Gulf country, the ISF said.