Lebanese teen was youngest developer awarded Apple's WWDC scholarship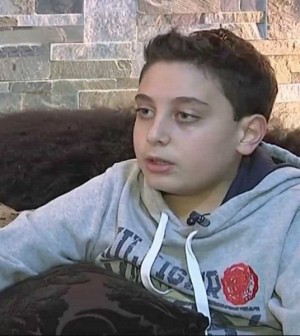 Jake al-Mir a 14 year Lebanese was the youngest developer to be awarded Apple's WWDC scholarship for developing an app on speeding and driving, reported the Kuwaiti daily al-Anba on Thursday.
Al-Mir developed the "NoSpeed" app to tackle the problem of speeding and decrease car accidents, especially in Lebanon, where driving is a challenge.
He highlighted the significance of the app in that it functions even when the mobile phone is locked.
It works by sending the driver a notification whenever he exceeds the speed limit, therefore also helping people avoid speeding tickets.
He explained that it took him nine months to develop the app, noting that 3,287 people die everyday from car accidents.
"NoSpeed" is available at the App Store.
Al-Mir is a student at Keserouan's College des Soeurs des Saints Coeurs. He also developed another app, a game, "Emoji Escape", which is also available at the App Store.
Al-Mir told al-Anba: "I would like to have my own company in the future , not only for developing apps, but also for manufacturing technological products."
"I would also like to work for Apple," he was quoted as saying.
WWDC Scholarships reward talented students and developers with the opportunity to attend this year's conference. Developers selected for a scholarship will receive a WWDC 2015 ticket free of charge.