Lebanese parliament elects members of its committees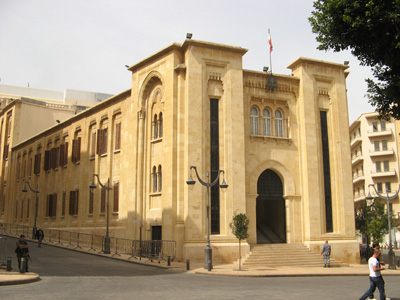 The Lebanese Parliament convened on Tuesday to elect members of its various committees, as well as members of its bureau.
Lebanese Forces MP Antoine Zahra replaced Future Movement  MP Robert Fadel in the finance committee.
While Fadel  replaced LF MP Fadi Karam in the economics committee.
The session was held without incident or political bickering that had marred committee sessions.
The meeting was held with the Change and Reform bloc's approval of a proposal to "preserve the current balance of political blocs within the committees," reported al-Joumhouria newspaper.
"The parliament's Secretariat members, heads, members and rapporteurs of the parliamentary committees are composed of political blocs and different sectarian affiliations. It is in no one's interest to reconsider the issue due to the current circumstances. It is better now to keep things as they are," said MP Michel Moussa prior to the parliamentary session.
The representation of blocs at the committees is proportional to their representation at parliament.