France's main CGT union launches '32-hour working week' campaign
France's 35-hour week may already be the envy of workers in other Western countries, but France's main labour union says it should be reduced even lower.
The General Confederation of Labour (CGT) has launched a campaign to reduce France's legal working week from 35 to 32 hours, insisting the move would save existing jobs and create new ones in the country.
"Shorter working hours are a historical fact," linked to "higher levels of productivity and better work management", Mohammed Oussedik, a CGT union organiser spearheading the campaign, told a press conference on Tuesday.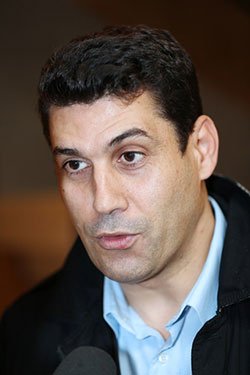 Oussedik said the current working week debate in France focused on reducing working hours, but on employers' terms – notably through part-time contracts.
"We support a decrease in hours within a legal framework and based on negotiations between workforce sectors and businesses. One that is approved [by employees] rather than being simply imposed upon them," he said.
Economy Minister Emmanuel Macron has comeunder fire from the CGT and other unions, and even fellow Socialist Party members, for questioning the viability of France's treasured 35-hour working week.
The country's Socialist-led government has struggled to turn a corner on massive unemployment in recent years, even as Germany and Britain have returned to modest job growth.
FRANCE 24 /AFP