Obama thinks he could win a 3rd term if he runs, but not Trump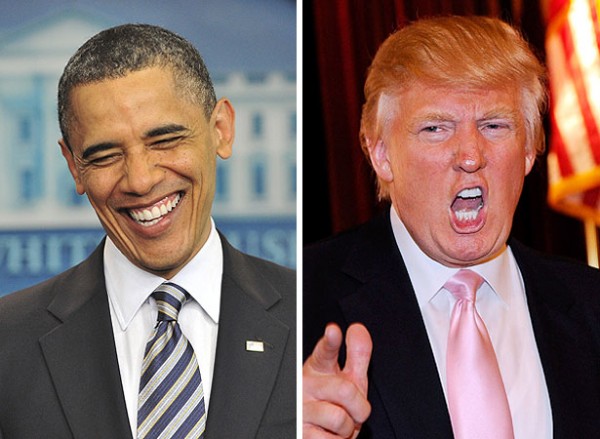 President Barack Obama is fairly certain of one thing when it comes to next year's election: Donald Trump won't succeed him in the White House.
The billionaire businessman, the frontrunner in the race to become the Republican party's White House nominee, has raised hackles with his controversial comments on immigration, gun control and women, among other issues.
"He knows how to get attention. He is, you know, the classic reality TV character, and at this early stage, it's not surprising that he's gotten a lot of attention," Obama said of Trump in an interview on CBS television's "60 Minutes" news program.
"I don't think he'll end up being president of the United States," Obama said in the interview, which aired on Sunday.
Trump's incendiary comments on immigration and other issues have dominated the campaign and offended many Americans, but he nevertheless has seen his poll numbers climb steadily higher.
During a speech to Latino political leaders last week, Obama condemned the logic of "saying clearly inflammatory things and then saying, 'Well that's not what I meant' — until you do it again and again."
"Leadership is not fanning the flames of intolerance, and then acting all surprised when a fire breaks out," he added.
Obama did not name Trump directly during that speech, instead denouncing the overall tone of the Republican presidential field.
In his "60 Minutes" interview, the Democratic president pointed to "genuine anti-immigrant sentiment in a large portion of at least Republican primary voters," although he stressed it was not "uniform."
Obama, who is currently completing his second term after winning elections in 2008 and 2012, said he had no regrets about term limits that prevent him from running again.
"I think having a fresh set of legs in this seat, I think having a fresh perspective, new personnel and new ideas — and a new conversation with the American people about issues that may be different a year from now than they were when I started eight years ago — I think that's all good for our democracy," Obama said.
"I think it's healthy."

But the president said he believes he would win if he had a chance to run for a third term.
Obama said he had a "bittersweet" feeling about the 15 months he has left in the White House.
"On the one hand, I am very proud of what we've accomplished and it makes me think, I'd love to do some more," Obama said.
"But by the time I'm finished, I think it will be time for me to go."
FRANCE24/AFP