Abbas Ibrahim meets Hezbollah chief to discuss the file of Lebanese hostages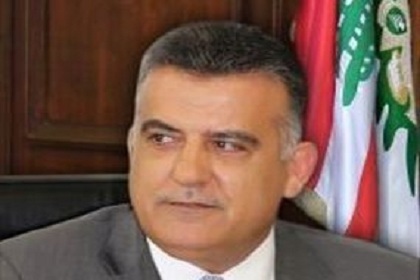 Major General Abbas Ibrahim , head of Lebanon's Directorate of General Security (DGS) held a meeting on Friday with Hezbollah leader  Hassan Nasrallah at an undisclosed location.
His meeting comes after the latest "negligence" accusations fired at  him by the relatives  of  servicemen  that were abducted in Arsal over a year ago.
The relatives of the servicemen held a sit-in and blocked the road on Friday near the Interior Ministry demanding the resumption of efforts to free their sons which they said have been stalled lately, accusing Ibrahim and Speaker Nabih Berri of "negligence." They also accused Hezbollah of blocking any efforts to free the hostages
Ibrahim accused  the kidnappers of stalling the negotiations to free the servicemen and said the  sit ins by the relatives of the hostages makes he task of negotiations  more difficult
 "Secrecy in negotiations is the key to success. I can say that the responsibility here does not lie with  the Lebanese state but with  the kidnappers who have special circumstances and an agenda of their own." He told Al Jamhouriyah newspaper
"Similar abductions have taken much longer time to be resolved," he stressed.
"The Lebanese state has accepted the principle of exchange and done everything possible to free the servicemen. But the kidnappers are not ready (to free the servicemen)." He added
He concluded his statement by  saying: "During out latest visit to Doha we have suggested a number of additional solutions that we hope would push things forward, but we are still waiting for answers from al-Nusra Front through our  Qatari brothers." He said
According to  Al Jamhouriyah his meeting with Nasrallah lasted for three and half hours . They reportedly discussed the regional development in addition to the file of the Lebanese hostages .
Al Jamhouriyah  also reported that this is Ibrahim's first meeting with Nasrallah  since his  last week's visit to the Vatican for meeting with Pope Francis .
The Lebanese  servicemen were taken hostage by the al-Qaida affiliate al-Nusra Front and the Islamic State extremist group in August 2014 when they overran the northeastern border town of Arsal.
A few of them have since been released and four were  executed.
Al-Nusra Front has in its captivity 16 soldiers and policemen, while nine remain held by the IS.
Hezbollah which is actively  trying to defend the Syrian regime  is at war with both Al-Nusra Front and the Islamic State