Israeli PM reveals to UN details of Hezbollah's new Weapons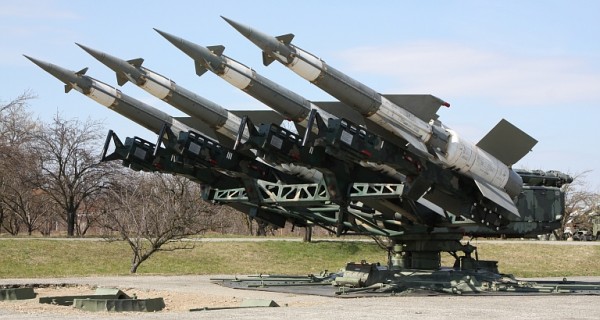 Israeli Prime Minister Benjamin Netanyahu revealed for the first time during his speech at the UN some details about the process of Hezbollah's rearmament with the help of Iran and Syria, Haaretz daily reported
Netanyahu said that Iran has smuggled advanced SA-22 anti-aircraft missiles to Hezbollah in Lebanon as well as Yakhont precision anti-ship cruise missiles, according to the report.
"Iran's proxy Hezbollah smuggled into Lebanon SA-22 missiles to down our planes, and Yakhont cruise missiles to sink our ships. Iran supplied Hezbollah with precision-guided surface-to-surface missiles and attack drones so it can accurately hit any target in Israel. Iran aided Hamas and Islamic Jihad in building armed drones in Gaza." Netanyahu said in hiss speech.
To date, Israel has not submitted any official complaint about this advanced weaponry being in Hezbollah's hands.
Netanyahu mentioned three types of weapons. The first, the SA-22 (also known as the Pantsyr-S1) is an air defense system combining surface-to-air missiles, air defense cannons and radar; it was developed in Russia in the 1990s. The system is being used by the Syrian army and it can be deployed as a battery or on a vehicle.
The Yakhont, also produced by Russia, is an anti-ship missile with a range of some 300 kilometers that is extremely accurate. The IDF has in the past said that if Hezbollah obtains this system the group might try to paralyze the traffic in and out of Haifa and Ashdod ports during a war.
It is known that Syria has the Yakhont. Foreign media have reported in recent years that on several occasions the Israel Air Force has attacked weapons storehouses in the Latakia region in which Yakhont missiles were being stored, to prevent their being transferred to Hezbollah. From the prime minister's remarks it seems that the Syrian-Iranian supply line has succeeded in circumventing Israel's interception efforts.
Netanyahu referred to a third weapons system, which he did not name. He also spoke of surface-to-surface missiles being smuggled into Lebanon. In the past there have been reported attempts to smuggle Iranian medium-range Fatah-110 missiles and reports of Iranian attempts to approve their accuracy by, among other things, integrating GPS navigation.