After 29 election sessions Lebanon is still without a president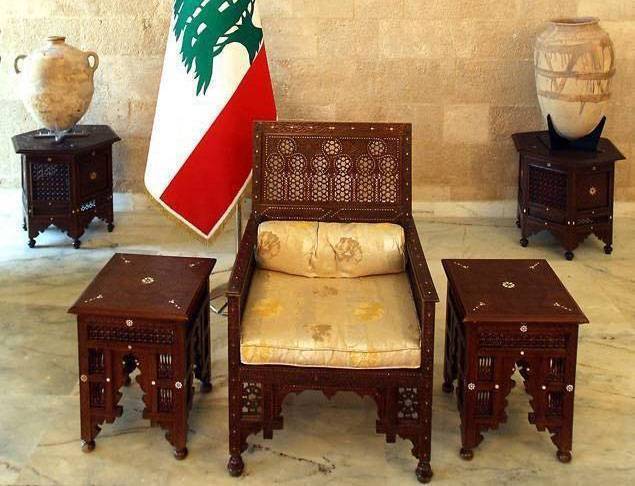 The Lebanese parliament failed again today and for the 29th time in a row to elect a president to replace Michel Suleiman whose term ended on May 25 last year
As in the past sessions the parliament was unable to reach a quorum because the Iranian backed Hezbollah militant group and its ally MP Michel Aoun's Change and Reform bloc MPs boycotted the sessions.
Speaker Nabih Berri a key ally of Hezbollah postponed the election to October 21, 2015 .
Following the Parliament session , Telecommunications Minister Butros Harb branded the ongoing postponement of the polls as a "farce".
He condemned linking the elections to regional developments, saying that the ongoing vacuum is an "insult" to the Lebanese people.
"Continuing to obstruct quorum at parliament is shameful." Harb stressed
The minister also stressed that the election of a head of state should be a top priority for officials, adding that he will propose it during the next national dialogue session.
Former Lebanese PM and Future Movement bloc leader MP Fouad Siniora later declared from parliament: "We should elect a president who enjoys the support of the rival political camps."
"We have stated at the national dialogue that we cannot resolve any issue without the election of a president and Berri agrees with us," he added.
Settlements are a part of politics on condition that they respect the constitution, he continued.
"It is time that we return to respecting the constitution," demanded the former PM
"Resolving problems should take part through communication, not boycotts," stressed Siniora.
"There can be no substitute to dialogue. We will continue on communicating with rival parties until we reach an agreement," he remarked.
This will ensure that Lebanon's system and constitution are respected, he added.
MP Ahmad Fatfat a key member of the Future Movement bloc also slammed the lack of quorum .
"The constitution and democratic norms obligate officials to attend electoral sessions." He sad and added.
"We cannot reach a solution over any dispute without the election of a president."
Fatfat asked :" Will the landing of Russian troops in Latakia ( Syria) lead to the election of a president?
a possible reference to Russian interference in Syria in support of the regime
The presidential vacuum has hindered the government's ability to tackle growing security, economic and social problems.