STL sentences Al Jadeed's Khayat to a Euro10,000 fine for "interfering with justice"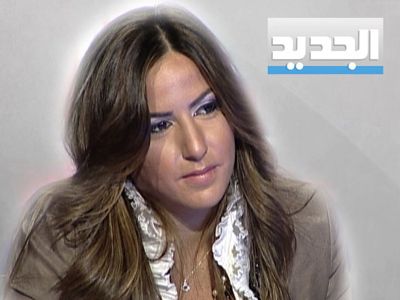 The Special Tribunal for Lebanon Contempt Judge Nicola Lettieri on Monday sentenced al-Jadeed TV deputy chief editor Karma Khayat to a fine of 10,000 Euros on charges of "interfering with the administration of justice" by failing to remove online content on alleged witnesses.
After hearing the arguments of the Amicus Curiae Prosecutor, or Friend of the Court, and the Defense lawyer, Lettieri said he sentenced Khayat to "a fine of €10,000 to be paid in full by 30 October, 2015."
The Judge stated that written reasons for his decision were to follow in due course.
This development comes after the judge found  on September 18,  Khayat guilty and Al-Jadeed S.A.L. not guilty with respect to the charges under Count 2, meaning for failing to remove the information on the alleged witnesses from al-Jadeed TV's website and YouTube channel despite an order by the STL Pre-Trial Judge to do so.
Set up in 2007, the court is the only international ad hoc tribunal with the jurisdiction to try an act of terror.
It is specifically trying suspects charged with the murder of former premier Rafik Hariri, killed with 22 others in a massive suicide car bombing on the Beirut waterfront on February 14, 2005.
Al-Jadeed — which had been critical of Hariri — broadcast five programs in August 2012 on the alleged witnesses due to testify at the highly-sensitive trial.
The prosecutor had later said "11 witnesses were approached," raising concerns about protecting the identities of those giving evidence.
Five suspected members of Hezbollah have been indicted by the court. The party has slammed the court as an American-Israeli scheme and vowed that the suspects will never be found.
Their trial in absentia opened in January 2014, but despite international warrants for their arrest, the five are yet to appear in court.
While al-Jadeed had concealed the witnesses' faces and names were not mentioned, "nobody was fooled" about their identities, prosecutors told the judge during the trial.