Israel retaliates after Golan rockets fired from Syria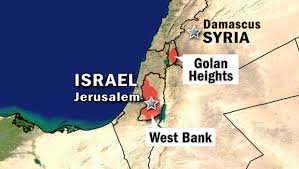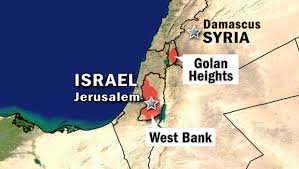 A rocket fired from war-torn Syria strayed into the Israeli-occupied sector of the Golan Heights Sunday, prompting the Israeli army to respond after the second such incident in as many days.
The Israeli military said the rocket crashed into a field without causing any casualties or damage, but that the Syrian army would be held to account for any spillover that violated the Jewish state's sovereignty.
It said that it was the result of Syria's conflict in which various factions are fighting against the regime of President Bashar al-Assad, as well as each other.
The Israeli army later retaliated with artillery fire against two Syrian army positions located on the Golan, said a military spokeswoman.
The Syrian Observatory for Human Rights said the Israeli fire targeted army positions in a town in southwest Quneitra province, on the Golan.
At least three or four Israeli strikes hit a regime military position inside Saryeh, near the regime's administrative capital of Baath City, said Observatory head Rami Abdel Rahman.
They were fired from inside the occupied Golan Heights, he said, but did not have details on any casualties.
"Israel will not tolerate violation of its sovereignty," army spokesman Peter Lerner tweeted. "Syrian military is responsible & accountable for any aggression emanating from Syria."
On Saturday, a similar incident occurred, with a rocket slamming into the Israeli-held part of the plateau also without causing injuries or damage.
Since the Syrian conflict erupted in 2011, the Golan has been tense, with a growing number of mostly stray rockets and mortar rounds hitting the Israeli side, prompting the occasional armed response.
Israel seized 1,200 square kilometres (460 square miles) of the heights in the Six-Day War of 1967 and later annexed it in a move never recognised by the international community.
YAHOO/ AFP