STL's verdict: Khayat guilty, Al-Jadeed not guilty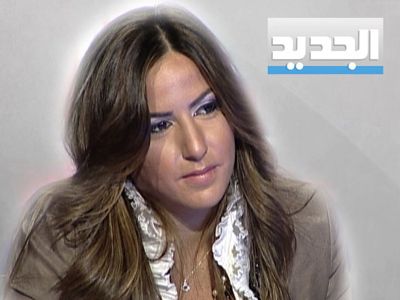 The Special Tribunal for Lebanon on Friday found Karma Khayat guilty for not abiding by calls to stop the publication of names of so-called witnesses for the trial of slain PM Rafik Hariri.
Judge Nicola Lettieri found both Khayat and Al-Jadeed S.A.L. "not guilty with respect to the charges under count 1 of the order in lieu of indictment," said the court.
The first count includes diffusing information that damages the people's trust in the court.
But  judge Nicola Lettieri, ruled that Karma Khayat, a journalist at Lebanon's al-Jadeed TV station, had committed contempt of court by ignoring a court order to remove the 2012 broadcasts from the station's website , with respect to the charges under count 2. The TV station was acquitted of corporate liability on both counts.
Around 40 diplomats, journalists and others attended the hearing.
Lebanon's Charge d'Affaires and diplomats from the Tunisian, Egyptian and South Korean missions were among them.
The defense will have 15 days to appeal the verdict. If it doesn't make an appeal, then the STL will impose financial penalties on Khayat or issue a jail sentence.
The judge set the date for the sentence on September 28.
In case of an appeal, the court will re-convene to study the case.
Khayat and Al-Jadeed were charged with two counts of contempt and obstruction of justice under rule 60 of the Tribunal's Rules of Procedure and Evidence.
Twelve witnesses have made testimonies in the case.
In April 2013, a list of 167 names of so-called witnesses for the trial of Hariri was published by a previously unknown group identified as "Journalists for the Truth."
The group said it wanted to "unveil the corruption" of the STL.
Both al-Akhbar newspaper and Al-Jadeed which are closely associated with Hezbollah published the list.
Set up in 2007, the STL is the only international tribunal with the jurisdiction to try an act of terror, specifically dealing with Hariri's death.
Hariri and 22 others, including a suspected suicide bomber, died in a massive car bomb blast in downtown Beirut on February 14, 2005.
5 Hezbollah members were indicted in Hariri's murder but , but the Iranian-backed Shiite militant group refused to hand over its members to the tribunal.
Summary of the Judgment in STL-14-05
Following the verdict  Ms Khayyat said from STL:
"We never crossed the lines of freedom of speech" and accused prosecutor Kenneth Scott of hiding information from the judge" to mislead justice"
She added:
" A law expert is not entitled to interfere in journalism"