Iraqi Shiite militia leader condemned Turkey as Iraq's biggest enemy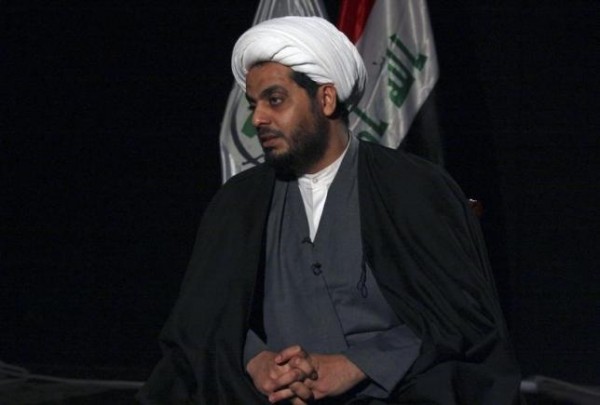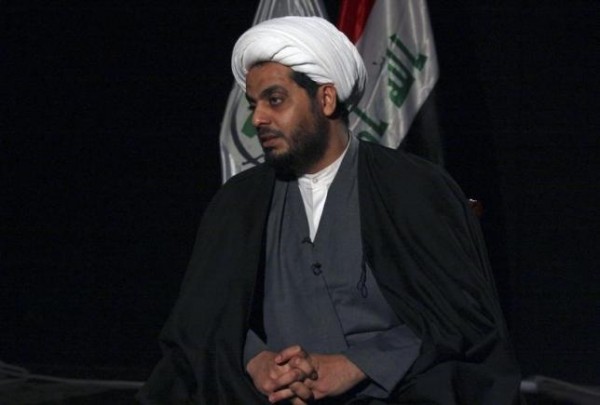 The head of Asaib Ahl al-Haq, one of Iraq's fiercest Shi'ite militias, on Thursday denounced the abduction of 18 Turkish workers in Baghdad earlier this month but condemned Turkey as Iraq's biggest enemy.
The Turkish captives appeared in a video days after their abduction, apparently held by an armed group that used a familiar Shi'ite Muslim slogan and threatened to attack Turkish interests in Iraq if its demands were not met.
It is not clear if the gunmen belong to an established group. Iraqi security forces investigating the Turks' abduction raided the Baghdad headquarters of Kataib Hezbollah, another Iranian-backed Shi'ite militia, but without result.
Baghdad has struggled to rein in Shi'ite militias, seen as critical weapons against Islamic State, or control criminal gangs carrying out contract killings, kidnappings and extortions.
Qais al-Khazali, head of Asaib, said the group was not behind the kidnapping, but he echoed demands made of Ankara in the ransom video to stop the passage of militants from Turkey to Iraq, cut the flow of oil from Iraq's semi-autonomous Kurdistan region, and order the lifting of a siege on two Shi'ite villages in northwest Syria.
"The Turks – the Turkish intelligence – are the ones who ease the entrance of large numbers of Daesh (Islamic State), including suicide bombers, from Turkey to Syria and from Syria to Iraq, killing Iraqis by hundreds and thousands," he said in an interview with Iraqi state television.
Thousands of foreign fighters have crossed through Turkey to join Islamic State over the past few years, fuelling accusations from the government's opponents that it was turning a blind eye, something Ankara has repeatedly denied.
"The biggest enemy of Iraq now is Turkey, and this enemy is the first and one of the biggest benefactors of Iraq's riches," Khazali said, apparently referencing oil smuggled by Islamic State or sold by the Kurdistan Regional Government via a pipeline to the Turkish port of Ceyhan.
He said Turkey played a more negative role in the region than Saudi Arabia or Qatar, Sunni Gulf Arab states which Iraqi Shi'ite politicians have accused of funding Islamic State insurgents, allegations denied by both countries.
Two of the 18 Turkish hostages were released in good health on Tuesday in the southern city of Basra, but the others remain missing.