Trump's finger on the button 'blows my mind', scared top CEO says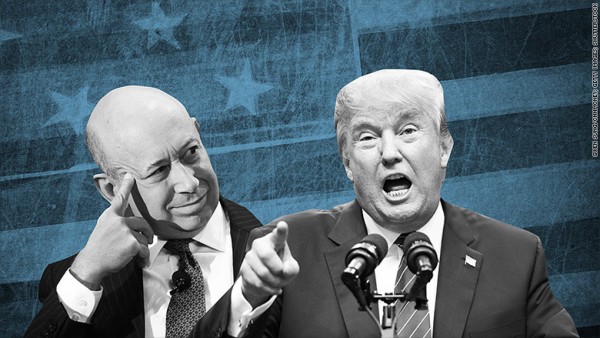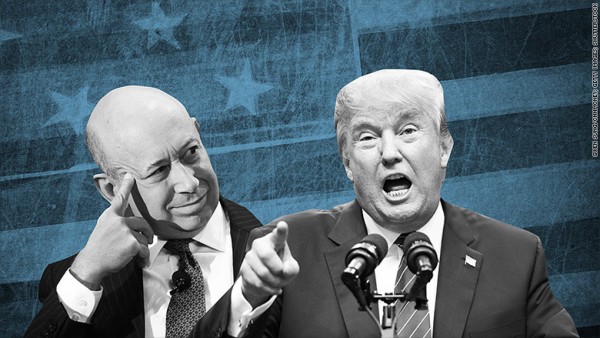 The idea of a Donald Trump presidency scares one of Wall Street's most powerful people.
Goldman Sachs Group Inc. Chief Executive Officer Lloyd Blankfein said he hopes Donald Trump's popularity indicates voters are looking for someone willing to negotiate across the aisle. That doesn't mean he wants it to be Trump.
"I can find fault with some of the things that seem wacky to me that he says," Blankfein, 60, said Wednesday at a breakfast in New York sponsored by the Wall Street Journal. "It's hard to imagine his finger on the button. That blows my mind."
Blankfein has long maintained that U.S. voters err by backing candidates who vow not to compromise. The self-proclaimed Democrat hasn't said who he'll support in 2016, only saying that he's looking for a moderate who can be flexible in the pursuit of getting things accomplished.
"Trump comes along and talks the language of deals," Blankfein said. "Nobody who is listening to him thinks he's ideologically stuck on the most extreme position."
Still, Blankfein said he may be allowing his hope for moderation to color his view of Trump's appeal.
"I'd like it when somebody comes along and says 'Hey, I'm going to go there, and I'm going to get the best deal for my set of positions, but I'm going to deal,"' Blankfein said. "I don't know that he's saying that. In fact, I know he's not saying that, so maybe I'm allowing my fantasy" to project onto Trump, he said.
While Blankfein said he thinks current election coverage is overdone given there's still more than a year until votes are cast, he did say Wednesday's Republican debate should be "much more interesting" than whether the Federal Reserve decides to raise interest rates Thursday.
Democratic candidate Hillary Clinton is suffering from voter fatigue with her front-runner status and may gain more support as the election approaches, Blankfein said.
Bloomberg/CNN