Protest outside the Finance Ministry against paying salaries to MPs
Civil society activists  "We want Accountability"   and "Go Away" held a protest outside  the finance ministry in Beirut on Tuesday to stop  the payment of  salaries to Lebanese  lawmakers whom they accuse of being corrupt.
Police immediately deployed in the area to prevent  the protesters from entering the building .
The activists also protested when two of the movement's members were unable to leave the building after police blocked the entrance.
Beirut police chief Brig. Bassam al-Ayyoubi was quick to arrive to the scene of the protest.
He accused the activists of trying to storm the ministry but said security forces stopped them form entering the building.
"We had to resort to the streets to hold MPs accountable. They are not doing their job," said one protestor
"Our protest is peaceful," he added.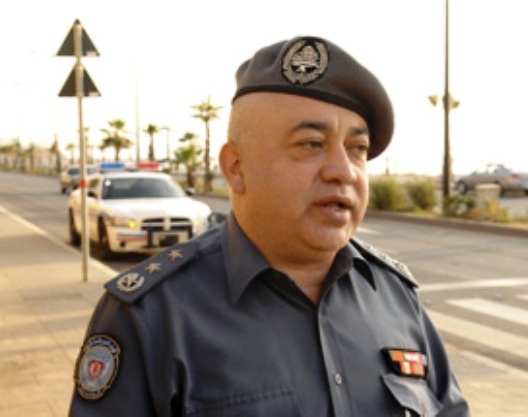 "Our presence here is symbolic," said another protester. "We will continue to hold similar protests. Our path is long."
Later, an activist read a statement saying the people are paying taxes but the authorities are spending the money on a parliament that is not functioning.
"We call for stopping the payment of the salaries of the lawmakers," said the statement read by the activist.
"There should be a fair electoral law based on proportionality that considers Lebanon a single district," she added.