"All I want is to be with my children', says father of Syrian dead boys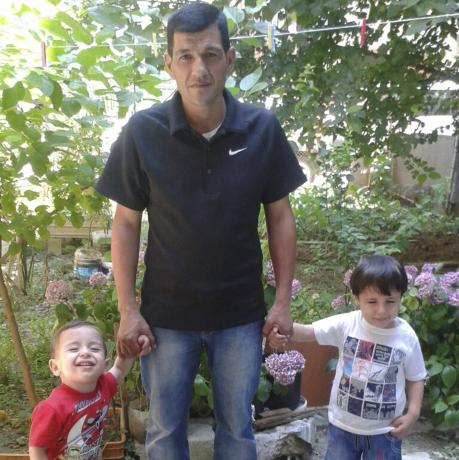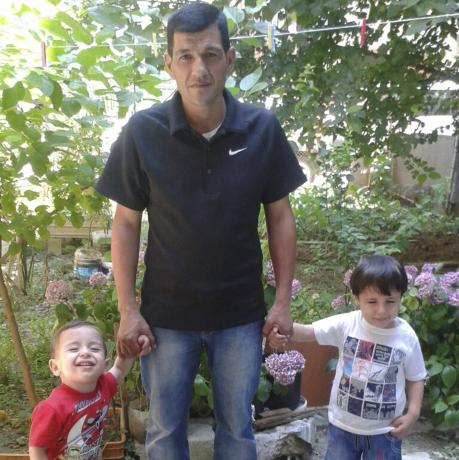 He is one among many, far too many. But the plight of one boy, washed up like a piece of debris on a Turkish beach, has focused the world's attention on a wave of war-and-deprivation-fuelled migration unmatched since World War II.
Aylan Kurdi, 3, was found on a Turkish beach in sneakers, blue shorts and a red T-shirt after the small rubber boat he and his family were in capsized in a desperate voyage from Turkey to Greece.
Aylan died along with 5-year-old brother Galip and his mother, Rehan, leaving their distraught father, Abdullah, to cope with his sudden, overwhelming loss. He said on Thursday he wanted one thing and one thing only: to sit by the graves of his wife and children.
"My kids were the most beautiful children in the world, wonderful. They wake me up every morning to play with them. They are all gone now," he said.
Abdullah Kurdi's sister said that the family had been turned down an entry request by Canada, even though they had close relatives there offering financial backing and shelter.
Tima Kurdi of Vancouver said the family had embarked on the perilous boat journey after a bid for legal entry to Canada was rejected.
"They didn't deserve to die, they didn't. They were going for a better life. That shouldn't have happened. It shouldn't have happened to them," the aunt of the drowned toddlers, Tima Kurdi, told reporters in Vancouver, breaking down in tears.
"To be honest I don't want to just blame the Canadian government. I'm blaming the whole world," she added.
However, Canada denied it received a refugee application from the family, but that it did receive an application for Abdullah Kurdi's brother, Mohammed, which was rejected because it was incomplete and didn't meet regulatory requirements for proof of refugee status recognition, Citizenship and Immigration Canada said.
'I realised they were all dead'
Abdullah Kurdi said the overloaded boat flipped over moments after the captain, described as a Turkish man, panicked and abandoned the vessel, leaving Abdullah as the de facto commander of a small boat overmatched by high seas.
"I took over and started steering. The waves were so high and the boat flipped. I took my wife and my kids in my arms and I realised they were all dead," he said.
The distraught father, who worked as a barber in Syria, added wistfully: "All I want is to be with my children at the moment."
Abdullah Kurdi said the boat, headed for the Greek island of Kos, was only at sea for four minutes before the captain abandoned the vessel and its 12 passengers.
The route between Bodrum in Turkey and Kos, just a few miles, is one of the shortest from Turkey to the Greek islands, but it remains dangerous. Hundreds of people a day try to cross it despite the well-documented risks.
Tima Kurdi's husband, Rocco Logozzo, told The Canadian Press that Abudllah Kurdi told his sister that both boys were wearing lifejackets when the boat capsized but that the protective gear slipped off when the boat flipped.
He said the family had enough money and room in his home to have provided for their relatives in Syria but hadn't been able to do so because of a system that was designed to fail.
The family lost all hope when the application was denied in June and made the "bad" choice to try to get to Europe by boat, he said. It was not clear if Logozzo was referring to the bid made by Abdullah Kurdi's brother, Mohammed.
Canadian lawmaker Fin Donnelly, however, said that he had submitted a bid on behalf of the Kurdi family as they sought to flee the Syrian town of Kobane, which was devastated by battles between Islamic State militants and Kurdish fighters.
Canadian immigration authorities rejected the application, he said, in part because of the family's lack of exit visas for their departure from Turkey and their lack of internationally recognised refugee status.
Canada's Immigration Minister Chris Alexander suspended his re-election campaign to travel to Ottawa on Thursday to look into the request. A senior government official said Alexander wanted to determine the facts of the case.
A 'very real tragedy is happening'
The plaintive photograph of lifeless Aylan Kurdi, seen around the world, has highlighted the plight of desperate migrants risking their lives to try to reach Europe, sparking fresh calls for countries to do more to ease their passage.
In Britain, UN refugee agency representative Laura Padoan said publishing the photos may bring a major change in the public's perception of the crisis.
"I think a lot of people will think about their own families and their own children in relation to those images," she said. "It is difficult for politicians to turn their backs on those kinds of images and the very real tragedy that is happening."
The tide also washed up the bodies of Rehan and Galip on Turkey's Bodrum peninsula Wednesday. In all, 12 migrants drowned when two boats capsized.
They represent only a small fraction of the uncounted number of would-be refugees who have died at sea in recent months as the conflicts in the Middle East have intensified.
Turkey's state-run Anadolu Agency said eight of the 12 drowned migrants were children. Four people were detained Thursday on suspicion of acting as intermediaries in the illegal trafficking, the agency said.
Two million Syrian refugees in Turkey
It was not immediately clear when the family left Kobane or what its movements were in Turkey. Abdullah Kurdi said the family had arrived in Bodrum from Istanbul 15 days ago.
He said he planned to take his family's remains back to Kobane for burial.
"I want the whole world to see," he said. "We went through a disaster and I don't want other people to suffer the same."
According to UN officials, more than 24,000 people arrived from northern Syria amid fighting between the Islamic State group and Kurdish militants.
Close to two million people have fled Syria for Turkey, making the country the biggest host of refugees in the world. The country complains that it is bearing the responsibility mostly on its own.
The Milliyet newspaper said in its headline: "Be ashamed, world."
In Britain, Labour Party legislator Ann Clwyd said constituents have been calling her since the photographs appeared.
"People are horrified," she told The Associated Press. "People are saying, 'Please, can we do something, this is disgraceful.'"
British lawmaker Nadhim Zahawi said on Twitter that the picture should "make us all ashamed".
"I am sorry little angel, RIP," he wrote.
Buried  in Kobani
The Syrian man who survived a capsizing during a desperate voyage from Turkey to Greece, on Friday buried his wife and two sons in their hometown of Kobani, returning them to the conflict-torn Syrian Kurdish region they had fled.
The three bodies were flown to a city near Turkey's border with Syria, from where police-protected funeral vehicles made their way to the border town of Suruc and crossed into Kobani. Legislators from Turkey accompanied Abdullah Kurdi to Kobani. Journalists and well-wishers were stopped at a checkpoint some 3 kilometers (2 miles) from the border.
FRANCE 24/AFP