Lebanon news updates for Wednesday September 2nd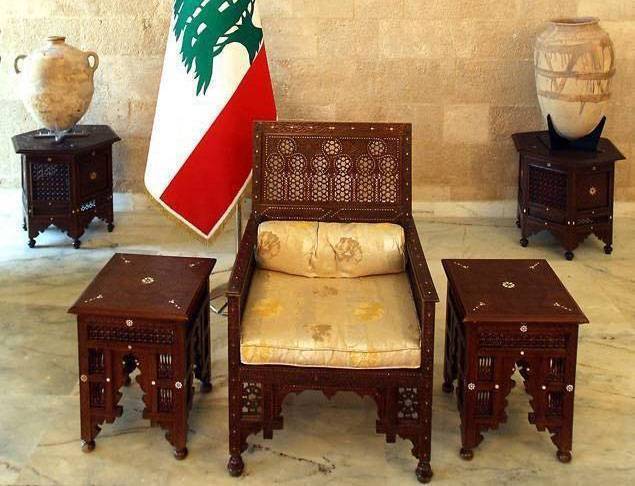 Here are the latest updates on current issues in Lebanon.
Lebanon still without a president
The Lebanese parliament failed again today and for the 28th time in a row to elect a president to replace Michel Suleiman whose term ended on May 25 last year.
As in the past sessions the parliament was unable to reach a quorum because the Iranian backed Hezbollah militant group and its ally MP Michel Aoun's Change and Reform bloc MPs boycotted the sessions. The presidential election was postponed to September 30 .
Lebanese Forces MP Georges Adwan said after postponement of presidential elections: "The demands made by "You Stink" protesters are justified and we can no longer ignore them.One of the demands was the immediate election of a president
Environmental minister
Unlike yesterday today was business as usual for the embattled minister Mohammad Mashnouq . Met with PM Salam in the morning and then headed to his office which witnessed yesterday a huge protest by the You Stink group who demanded his resignation .
Mashnouq said after meeting Salam : "We continue to shoulder responsibility as we are part of the government. Salam on the other hand stressed that yesterday's protesters have targeted the wrong person.
Mashnouk refused to quit, resigning instead from a government committee assigned to resolve the trash crisis.
But many in Lebanon are questioning his justification for remaining at the ministry after resigning his most important post at the only committee that relates to the garbage crisis.
The Environment Ministry slammed reports claiming that its website was hacked, VOL (93.3) radio station reported.
LBCI reported that Health minister Wael Abou Faour asked the interior minister and Baalbek's governor to shut down the garbage landfill near Hermel state hospital in the Beqaa region or to move it to another location.
Gas prices down
Gasoline prices dropped LL700 ( 47 US enters ) while diesel dropped LL300 ( 20 US cents) per 20 liters.
In a related development VOL (93.3) radio stattion reported that the Zahrani oil refinery employees in south Lebanon went on a strike and refused fuel truck tankers before their demands are met .
Security issues
ISF arrested 49 people for committing different crimes across Lebanon, NNA reported
An armed group killed a Syrian in the town of Arsal and dumped his body near Dar al-Salam hospital, NNA reported
Al-Jadeed TV reported that the army arrested a man in Hermel for smuggling arms from Syria and carrying a license plate belonging to MP Assem Qanso
Qanso denied any links to the car that was stopped by the army in Hermel with smuggled arms
We want accountability sit-in
A sit-in organized by the We Want Accountability campaign got underway at the Riad al-Solh Square.
We refuse to put the blame on the security forces as repression is a political decision par excellence, the activists at Riad al-Solh sit- in were quoted as saying in reference to yesterday's You Stink protest
and accused the interior minister trying to distort the facts in his press conference.
Mashnouq press conference
Interior Minister Nouhad al-Mashnouq said during a press conference in comments about last night clash between the ISF and the protesters: To anyone accusing the security forces of lacking dignity we say that such remarks are an attack against them.
He added: "I salute the protesters who formed a human chain to act as a barrier against those attacking the internal security forces."
"The security forces are like all of us when it comes to their need for electricity, water, and the resolution of the waste management crisis." He stressed adding "and those who see otherwise are blind to national causes."
Mashnouq added: "There are more wounded among the security forces than the protesters and we have not heard a word of sympathy towards them."
He added: "We have preserved and will continue to preserve the right to stage demonstrations, but any attempt to occupy state institutions will be dealt with immediately and with force."
Mashnouq urged protesters to rally for the election of a president and adoption of a new electoral law.
Qatar
Former PM Saad Hariri Slammed as 'Baseless Rumors' over an alleged Qatari Role in Protests
. Hariri stressed Wednesday that "rumors implicating the name of the State of Qatar in the current Lebanese events are definitely baseless." "Qatar is a brotherly state that cares about Lebanon's stability and it did not hesitate to help the country under all circumstances," Hariri tweeted.