Garbage-filled streets show why Lebanon is telling its politicians 'You Stink'
Beirut stinks, and the city's residents are not happy about it.
Trash has been piling up in the streets of the Lebanese capital and surrounding areas for several weeks. Last month, the government closed a massive landfill site which had become dangerously overloaded but failed to come up with an alternative destination for the garb.
While the crisis had been brewing for years, it has become an acute symbol of the government's dysfunction. Outraged citizens have taken to the street protesting the mounting trash — and the government crisis.
Lebanon's political system is based on power sharing between the diverse nation's various religious sects, but critics say this has led to a weak government and political cronyism. The country hasn't had a president in over a year, and parliamentary elections have been repeatedly delayed.
Last weekend, some 20,000 people took to the streets, and dozens were injured when police fired water cannons, released tear gas and beat protesters with batons. "The corruption has been around for so long. But the people have also now smelled it," Tarek Sarhan, a 17-year-old supporter of the "You Stink" protests, told The Associated Press.
Take a look at the photos below to see just how overwhelming Lebanon's trash crisis has become.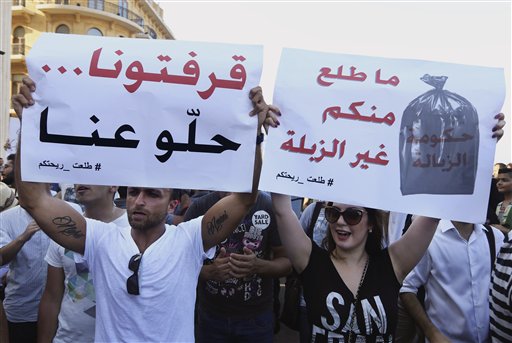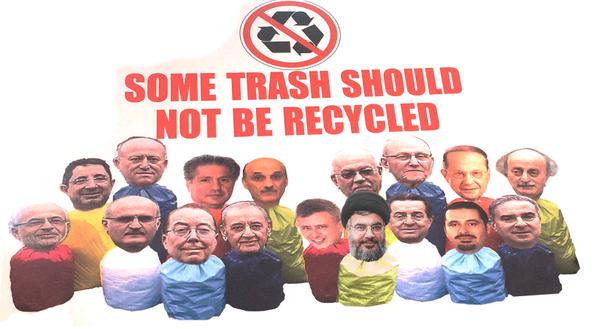 HUFFINGTON POST