Thai police look into Turkish connection in Bangkok blast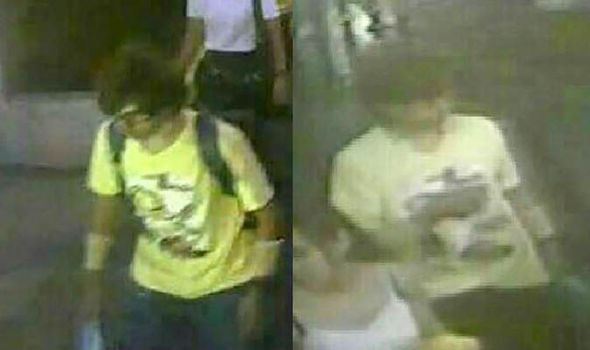 Thai police said on Thursday they were looking at arrivals of Turkish nationals in the days before a Bangkok bomb attack that killed 20 people, but authorities in Turkey said they had received no request for assistance with the investigation.
Police in Thailand and some security analysts have raised the possibility of a connection in the Aug. 17 blast to the Turkic-speaking Muslim Uighur minority from the far west of China, who complain of Chinese government persecution.
The blast at the Hindu Erawan Shrine, popular with Asian tourists, killed 20 people, more than half of them foreigners.
Thailand last month deported more than 100 Uighurs to China, sparking condemnation by rights groups and a protest outside Thailand's consulate in Istanbul. The treatment of Uighurs is an important issue for many Turks, who see themselves as sharing a common cultural and religious background.
Thai media reported that police were investigating 15 to 20 Turkish people who had entered the country over the two weeks before the blast.
National police spokesman Prawut Thavornsiri, asked about the reports, confirmed that police had been looking into the arrival of Turkish people.
"There are probably more Turks coming into Thailand than that. We investigated groups which may have come into the country," Prawut told reporters.
Turkish foreign ministry spokesman Tanju Bilgic said he was aware of reports in the Thai media that Turks may have been involved but said Ankara had received no requests for information or assistance from Thai authorities.
"Our minister called the newly appointed Thai foreign minister yesterday and they talked about bilateral relations and also the fight against terrorism. But this issue specifically was not discussed," he told reporters.
"We told the Thai authorities: if you have any concrete information, please convey it to us. But until now nothing has been given to us," he said.
The main evidence from the blast that police have is security camera footage showing a man with a yellow shirt and dark hair removing a backpack after entering the shrine, and walking away before the explosion.
Twelve of the 20 dead in the attack were foreigners, including people from China, Hong Kong, Britain, Indonesia, Malaysia and Singapore.
Anthony Davis, a Bangkok-based security analyst with IHS-Jane's, speaking at the Foreign Correspondent's Club of Thailand on Monday, said there were not many groups with the motive and capability to pull off such an attack.
He said the most likely perpetrators were members of an ultra-nationalist Turkish organization called the Grey Wolves, a group not known to have engaged in any significant militant activity in recent years, beyond street clashes with rivals.
Davis said their motive may have been revenge for Thailand's deportation of Uighurs to China.
"The Uighur cause is something they've latched onto in a big way," he said, adding that the Grey Wolves were "at the front of the queue" during an attack on the Thai consulate in Istanbul last month by a mob protesting Thailand's decision to deport the Uighurs.