Jumblatt distances himself from garbage tenders, calls them " major scandal"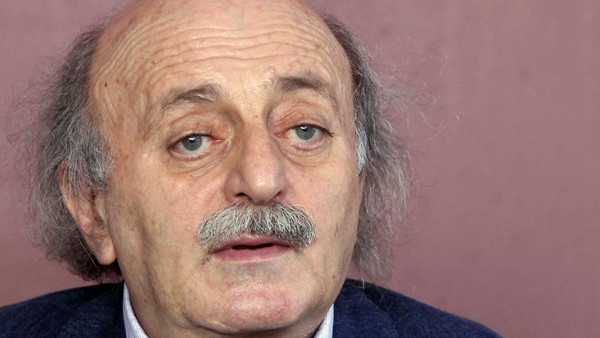 Progressive Socialist Party leader MP Walid Jumblatt denied any link to any of the companies that submitted Waste management bids describing the prices quoted as "astronomical" .
He said in a statement: "The bids are a major scandal and they should be reviewed in accordance with new rules that take into consideration the Lebanese treasury situation ."
Moreover, he denied allegations saying that he has sought "for months to reap his financial share of the tenders."
"I renew once again my assertion that I am not linked to any of the companies that submitted tenders," Jumblatt declared.
"Repeatedly dragging my name into this issue is aimed at damaging my image and misleading the public," he stressed.
Environment Minister Mohammed al-Mashnouq unveiled on Monday the names of the companies that won bids for waste management in Lebanon.
He announced that it is now up to the cabinet to study the bids and announce the names of the winning proposals.
These proposals have however come under fire by a number of politicians, who criticized the high prices, including Speaker Nabih Berri, who demanded their "reevaluation" or "total annulment."
The cabinet convened on Tuesday to tackle the bids.
Uncompetitive prices
The prices quoted range from $148 per ton, charged by Jihad Construction Company to handle garbage for Bekaa and Hermel, to $189, charged by Batco and Lavajet in the North and Akkar, and prices higher still for likely noncompetitive bids. Practically every bid is accompanied by an international company.
There is just one eligible bid for the Beirut and southern suburbs region, Machnouk said, submitted by the Batco/Lavajet consortium, at the price of $168 per ton.
Averda, the parent company of Sukleen, was said to charge $147 per ton of garbage it collected from Beirut and Mount Lebanon. It was among the highest rates in the world. Amman, Jordan reportedly pays $38 per ton to manage its garbage.
Seventeen bids were submitted to manage waste in six regions that span the country, as part of a year long process to overhaul the waste-management sector.
The garbage crisis began after the closure of the controversial Naameh landfill on July 17, which has taken in more than 15 million tons of trash since 1998, despite its 2-million-ton capacity.
Sukleen parent company chief Maysarah Sukkar said in July that the company "does not wish to be involved in the defamation spread regarding the waste crisis," highlighting that "it has strived to relieve the waste burden imposed on citizens, despite its contract's termination."
One observer commented on the bids by saying : "If the lowest bid for Beirut is $168 and if Amman pays $38 , which politicians are pocketing the extra $130 / ton ?"