Lebanon PM warns of economic collapse amid violent protests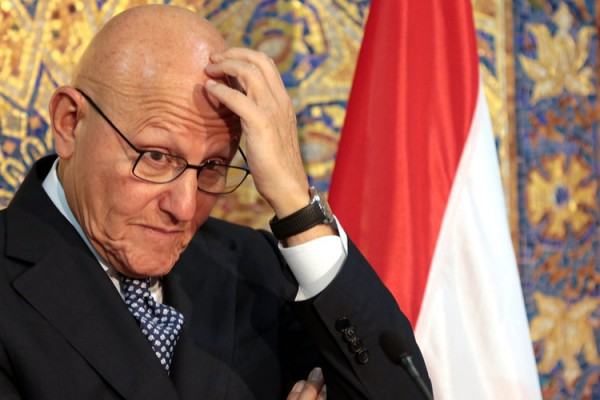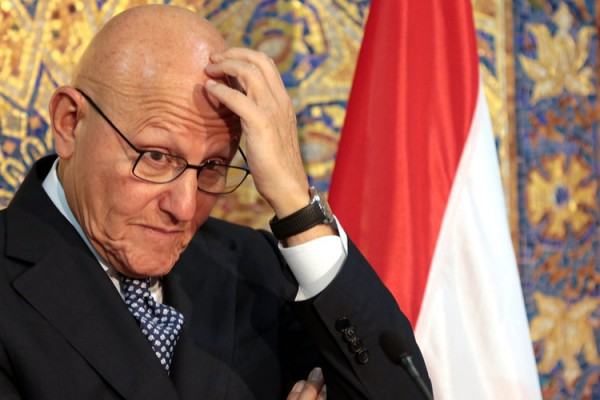 Lebanese Prime Minister Tammam Salam said the government may be unable to pay wages next month, as protesters clashed with police for a second day over the cabinet's inability to resolve a crisis over garbage disposal.
Lebanon's political impasse may also prevent the government from selling bonds, affecting its credit rating, Salam said at a news conference in Beirut on Sunday.
"The garbage crisis is what broke the camel's back, but the story is much bigger than this," Salam said. "Did you know that because of the failure to take decisions, we may not be able to pay the salaries of a large number of public sector employees?"
Police outside Lebanon's seat of government in central Beirut responded with tear gas after they were pelted with Molotov cocktails and rocks, television footage showed. Store fronts were smashed amid chants demanding the cabinet's overthrow.
The perpetrators were outsiders who belong to some political parties and not part of the "You Stink" campaign that called for the demonstrations, the official National News Agency said, citing Imad Bazzi, one of the group's activists. More than 30 protesters and police were injured, LBCI TV said.
'Failed States'
Garbage has been piling up in Beirut since July 17, when the main landfill for Lebanon's capital was closed before officials had agreed on an alternative site. The garbage was removed from Beirut two weeks later but kept increasing in other areas of Lebanon as the cabinet deadlocked over the issue.
The inability to service public debt through bond sales could push Lebanon's rating down to the ranks of the "failed states," Salam said. Lebanon is rated B- at Standard & Poor's, six levels below investment grade.
Beset by domestic sectarian crises and regional proxy conflicts, Lebanon has been without a head of state since President Michel Suleiman's term expired in May 2014 because lawmakers can't agree on a successor. Parliament hasn't convened in months and squabbles between supporters of regional Sunni and Shiite powers Saudi Arabia and Iran have impeded the cabinet's decision-making.
A Lebanese official who asked not to be identified told Bloomberg News last week that the country plans to tap international debt markets to raise $1.3 billion this year. Authorities will approach banks over the issuance next month, the official said.
Wounded Protesters
Salam spoke after at least 75 protesters were wounded in clashes Saturday with security forces in central Beirut, according to the Daily Star newspaper. The interior ministry said more than 30 policemen were hurt.
Mohamed Abu Basha, an economist at Cairo-based investment bank EFG-Hermes, said politicians might reach a compromise to resolve the country's immediate economic crisis, "which has been the equation governing the country for a few years now."
"But a long-term resolution seems unlikely before the more important conflict is resolved one way or another, namely Syria," he said in an e-mail.
Hundreds of thousands of Syrian refugees have flooded Lebanon since the conflict broke out in 2011. Hezbollah, an Iranian-backed Shiite militant group, is fighting alongside forces loyal to Syrian President Bashar al-Assad, deepening Lebanon's involvement in the war.
BLOOMBERG