Bearish minutes of the Fed sent the dollar sinking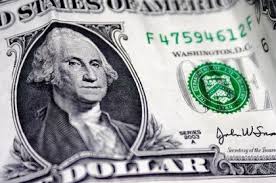 The unexpectedly bearish minutes of the Federal Reserve's July policy meeting sent the dollar sinking Wednesday.
Markets took the tone of the record of the July 28-29 meeting as a sign that the central bank was less likely to begin hiking interest rates in its September meeting, though some analysts said that could still be in the cards.
The dollar fell more than one cent against the euro on the release of the minutes, and finished at $1.1121 to the euro and at 123.89 yen.
Policy makers weighing a move to raise the federal funds rate from the zero level expressed a number of doubts over labor market tightening and inflation picking up in the short term, even as they remained confident about the strengthening of the US economy in the medium term.
They also showed some worry over the impact of China's slowdown and market turmoil.
The Fed "is still split on whether the time to start raising rates is near," said Ian Shepherdson of Pantheon Macroeconomics.
But there was enough optimism in the report to leave a rate hike — the first in more than nine years — still in play at the September meeting.
"I'm a bit surprised by the market reacting as much as that," said Vassili Serebriakov of BNP Paribas.
"I think the message was 'we're getting closer to hiking but we're not there yet.' Certainly, there's no clear signal of a rate hike in September and that's what's hurting the dollar."
2100 GMT Wednesday Tuesday
EUR/USD 1.1121 1.1029
EUR/JPY 137.78 137.19
EUR/CHF 1.0740 1.0778
EUR/GBP 0.7098 0.7042
USD/JPY 123.89 124.38
USD/CHF 0.9657 0.9773
FRANCE24/AFP