'Female Viagra' pill approved in US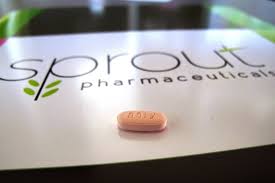 The US Food and Drug Administration (FDA) has approved a libido-enhancing drug for women that has been dubbed "Female Viagra".
Flibanserin, a drug produced by Sprout Pharmaceuticals, recently passed an FDA advisory committee meeting.
The pill is designed to assist premenopausal women regain their sex drive by boosting levels of certain brain chemicals, but critics say it has limited effects.
BBC