Lebanon on verge of health disaster over garbage crisis, warns Abu Faour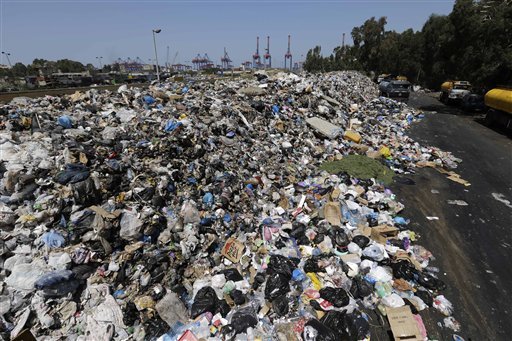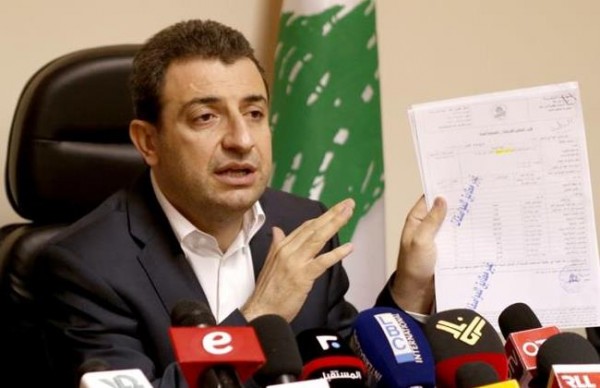 Lebanese Health Minister Wael Abu Faour warned on Monday that Lebanon's air, food, and water are at risk of contamination as a result of the ongoing garbage crisis, urging the state to take "immediate measures" to resolve the issue .
During a press conference he told reporters : "Lebanon is on the verge of a health disaster because of the garbage crisis."
The citizens are not responsible for ending the crisis, but the government is, he declared.
"The state should take the necessary measures and officials should set aside their political bickering," demanded Abu Faour.
"The cycle of disputes and bickering among politicians has to come to an end as we do not have the luxury of time," he stressed.
He stressed that the option of exporting the waste is not possible, which should prompt the cabinet to take matters into its own hands.
"All options have reached a dead-end," he noted, while hailing the efforts of Prime Minister Tammam Salam and Environment Minister Mohammed al-Mashnouq.
"I will carry out arrangements with municipalities to manage the crisis," he revealed.
He demanded that the garbage in Beirut should be removed from areas near schools, daycare centers, hospitals, and the port, where it is being dumped by a nearby flour mill.
"My proposals will be relayed to the prime minister and crisis cells will be set up to manage the problem. If we are not able to act as a complete state, we should at least work as a partial one. We should not keep the citizens' health at risk," he stressed.
He later headed to the Grand Serail for talks with Salam.
The country's politics caught up with it in the past month after authorities permanently closed down Beirut's main landfill. The Naameh landfill south of Beirut had already been kept open for a year beyond its planned closure, in hopes that the government would find an alternative. It did not.
When the landfill closed July 17, Lebanon's notoriously gridlocked government again failed to take action, leaving piles of smoldering rubbish baking in the sun in the streets of Beirut and its suburbs.
As temperatures rise and the country's infamous electricity cuts worsen, the sweltering heat and the stinking, rotting garbage is provoking an outcry from Beirut's two million residents.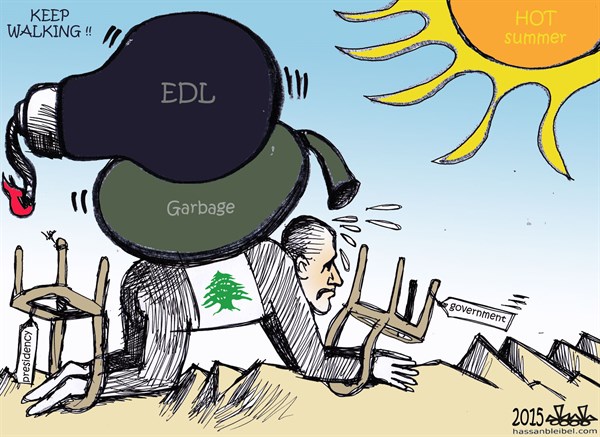 "It is a scandal, and what is even a bigger scandal is the politicians who don't feel the need to resign," said Paul Abi Rached, the head of the Lebanese Eco Movement.
Despite a public outcry, very few have taken to the streets in protest. In typical Lebanese style, life has gone on, uninterrupted. But the situation may change as anger on the street mounts.
"Shame on them (politicians) and shame on us if we accept to live like this," businessman Antoine Samaha said. His family was seriously considering taking his mother, who has asthma, to live with his brother in Paris. "Every decent Lebanese should protest this situation." He said