Lebanon news update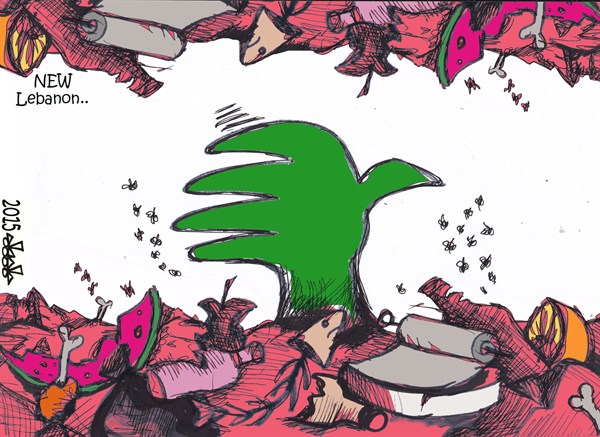 Here is an update on the current issues in Lebanon
ASSIR
DBA test results for Assir
LBCI reported that Judge Samir Hammoud said DNA samples taken from Salafist cleric Sheikh Ahmed al-Assir match those of his parents.
General Prosecutor Judge Samir Hammoud revealed on Sunday that Assir who was arrested Saturday at the airport will undergo a DNA test to confirm his identity after he had undergone a number of plastic surgery operations to alter his appearance, Asharq al-Awsat newspaper reported on Sunday.
Plastic surgery
LBCI reported that contrary to all media reports Al-Assir hasn't undergone any plastic surgery.
LBCI also reported that Assir's questioning has so far led to the arrest of 3 people.
Al-Jadeed reported that the Army intelligence agents arrested in Sidon Musaab Q., a brother of Mustassem Q., one of the most wanted Assir supporters.
PSP chief Walid Jumblatt told al-Anbaa newspaper: We laud the efforts of the General Security in arresting al-Assir and hope that justice will take its course for the sake of the army martyrs.
The Army Command announced  that an intelligence patrol arrested Mohammed al-Naqqouzi in Sidon over his ties to Assir
Presidential Vacuum
MP Ahmed Fatfat said at the Grand Serail:
Hezbollah has informed the Future Movement that a new president would not be elected before Saudi Arabia and Iran launch dialogue.
Garbage crisis
Lebanese Health Minister Wael Abu Faour warned on Monday that Lebanon's air, food, and water are at risk of contamination as a result of the ongoing garbage crisis, urging the state to take "immediate measures" to resolve the issue .
Wildfire in south Lebanon
A wildfire engulfed large areas of a valley that separates the South and Mount Lebanon Monday.
The area witnessing the fire extends from the village of al-Maydan in South Lebanon to the village of Ammatour in Mount Lebanon.
Difficult terrain is hindering the efforts of the 25 Civil Defense firefighters deployed to the site from reaching the blaze.
At least 15,000 square meters of land covered by pine, olive and oak trees have been decimated in the fire.
Terror charges
Military Investigative Judge Fadi Sawwan Monday issued eight indictments against 11 individuals over terror-related charges, including forming armed cells to carry out attacks.
The indictment also accused the men of murder and attempted murder of Lebanese soldiers on duty in the northern city of Tripoli as well as acts of sabotage and possession of weapons and explosives.
Situation in Lebanon fragile
Newly appointed French Ambassador to Lebanon said over the weekend that although relative calm reigns in Lebanon the situation in the country remained "fragile, difficult and arbitrary." "It's urgent to do more for Lebanon," Emmanuel Bonne told those who attended a yearly Mass in honor of France headed by Maronite Archbishop of Beirut Boulos Matar. He added. "France wants Lebanon to remain – despite all its difficulties – a model of diversity, pluralism and freedom in the Middle East."
Violations of Lebanon airspace
National News Agency reported that Israeli warplanes violated  Lebanon airspace ….  overflew the Bekaa area at medium altitude.
IS militants
National News Agency reported that  the army shelled a group of IS militants who tried to infiltrate from Syria into the outskirts of the al-Naamat area in Lebanon