Kuwait seized huge arms cache smuggled by Hezbollah linked terror cell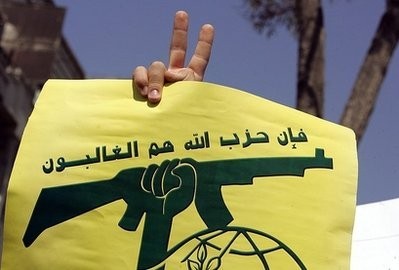 Kuwait authorities seized a huge arms cache smuggled from Iraq and hidden beneath houses near the border, arresting three suspected members of a militant cell that was plotting to destabilize the country, local media said.
Majority-Sunni Muslim Kuwait has been on alert since an Islamic State suicide bomber blew himself up at a Shi'ite mosque in the capital Kuwait city in late June, killing 27 people.
A total of 19,000 kg (42,000 lb) of ammunition, 144 kg of explosives, 68 weapons and 204 grenades were seized from three properties in the al-Abdali area, state news agency KUNA said.
The three men arrested were the owners of the houses, it said.
Kuwait's Arabic-language al-Anba newspaper said the cache had been smuggled from Iraq and stored by members of a cell linked to the Iranian-backed Hezbollah group.
"This plot by elements linked to Hezbollah had been under surveillance for a long time," the newspaper reported.
"The suspects confessed to belonging to a terrorist organization and … guided security forces to the places where the weapons were hidden," KUNA quoted the ministry as saying, adding that the investigation was continuing to capture their accomplices.
An interior ministry spokesman could not immediately be reached for a comment.
The Gulf Arab state, a Western-allied oil exporter. launched a crackdown on Islamist militants after the June 26 suicide bomb.
The interior minister said in June it was at war with hardline militants, who officials said were trying to stoke sectarian strife in a state where the two Muslim sects have traditionally coexisted peacefully.
REUTERS