Syria rebels fire 1,000 missiles at Shiite towns: monitor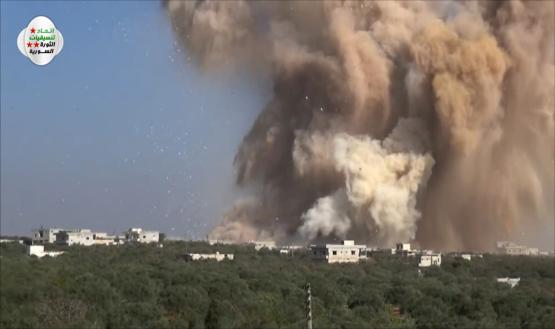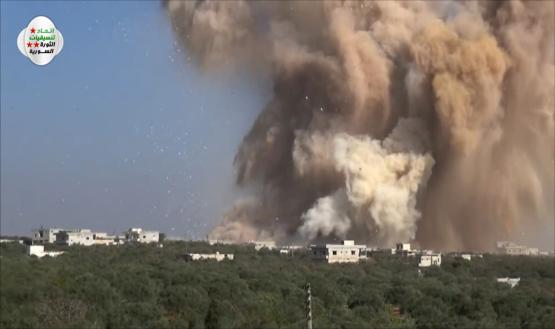 Syrian rebels fired around 1,000 rockets, mortar shells and homemade projectiles at two besieged Shiite towns in Idlib province, a monitor said Monday.
The Syrian Observatory for Human Rights said there were reports of dead and injured in the heavy fire on Fuaa and Kafraya that started on Sunday night, but it had no confirmed toll.
Fuaa and Kafraya are among the last regime-held outposts in the northwestern province of Idlib, most of which has been captured by an alliance that includes Al-Qaeda affiliate Al-Nusra Front.
The alliance, known as the Army of Conquest, began an attack against the villages on July 15, saying it was retaliation for a regime offensive on Zabadani, the last rebel-held bastion along Syria's border with Lebanon.
It said the attack would "give you a taste in the north of what our people are tasting in Zabadani".
Al-Nusra and many of its hardline allies consider Shiite Muslims to be heretical.
Elsewhere, the Observatory and Syrian state media reported deaths in rebel fire on the government-controlled portion of Aleppo city in northern Syria.
The Observatory said four people were killed, among them two children, and 20 others were wounded in the rebel shelling.
State media put the toll at three dead in the city, which has been divided between government control in the west and rebel control in the east since shortly after fighting erupted in Aleppo in mid-2012.
More than 240,000 people have been killed in Syria since the conflict began with anti-government demonstrations in March 2011.
GUARDIAN