Lebanon officially requests extention of UNIFIL's term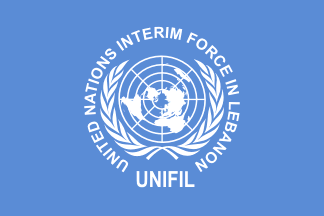 Lebanon has officially  sent a request to the United Nations chief to extend the term of the U.N. Interim Force in Lebanon for one year,  according to a report by al-Mustaqbal daily on Sunday.
The request was made in accordance with  U.N. Security Council resolution 1701 and without making alterations to UNIFIL's mission.
UNIFIL's term ends on August 31.
Diplomatic sources revealed to the daily that there is currently international  consensus on the extension  and contacts had been taking place away from the spotlight  to extend the mandate of the peacekeeping force.
On whether the memo sent to the U.N. asks for the deployment of the international force along the Lebanese-Syrian border, the sources explained that despite Lebanon's demands for it, no official government request was made and therefore no U.N. resolution over the matter will be issued.
UNIFIL was created by U.N. Security Council resolutions 425 and 426 of March 19, 1978, to confirm Israeli withdrawal from Lebanon, restore international peace and security and assist the Lebanese government in restoring its effective authority in the area.
Following the July 2006 conflict, the Security Council, by its resolution 1701, significantly enhanced UNIFIL's mandate and capacity and assigned it additional tasks working closely with the Lebanese Armed Forces in southern Lebanon.
Today, UNIFIL comprises almost 12,000 troops from 38 countries and it is supported by over 1,000 civilian national and international staff. This includes about 800 naval personnel of the UNIFIL Maritime Task Force deployed along the Lebanese coast.
The March 14 alliance has since the eruption of the revolt in Syria demanded the deployment of the peacekeeping force along the Lebanese-Syrian border to tackle the flow of extremists to and from Syria, but the Iranian backed Hezbollah -led opposition opposed the idea .
According to analysts the Syrian regime would have fallen long time ago had it not been for Hezbollah and Iran's help