Palestinian protester shot in chest by Israeli troops dies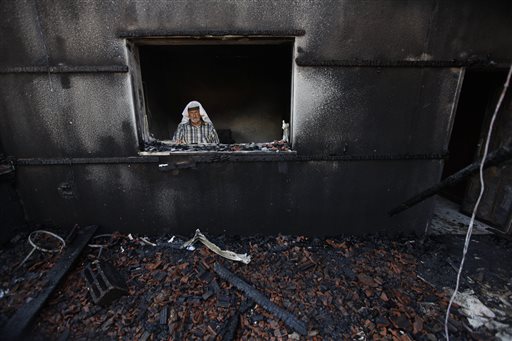 Palestinian health officials say an 18-year-old protester shot by Israeli troops has died of his wounds.
Ahmad Betawi, the director of the Ramallah hospital, says Laith al-Khaldi died Saturday after being shot in the chest the previous day during a demonstration over the killing of a Palestinian toddler by suspected Jewish extremists.
The Israeli military says it shot al-Khaldi near Ramallah after he hurled a fire bomb at them.
Tensions remain high after suspected Jewish assailants set fire to a West Bank home and burned the sleeping Palestinian toddler to death. The attack drew Palestinian anger and widespread Israeli condemnation.
About 2,000 Palestinian protesters clashed with Israeli security forces in the West Bank city of Hebron. Israel fears the incident could spark wider unrest and has called for calm.
ASSOCIATED PRESS/MY WAY